Today I am sharing a card that I made using a beautiful stencil from
Rebecca Baer
with metal from Add A Little Dazzle.
Back

ground with metal & stencil, a wonderful technique that I made ​​using one of the best products I've seen recently.
I'm talking about the
stencils of Rebecca Baer.
With
Flights of Fancy,
which is the name of the stencil you use, managed this enhancement in
metal Add a Little Dazzle
to do my project
Challenge # 177 Use Your Stuff
this week.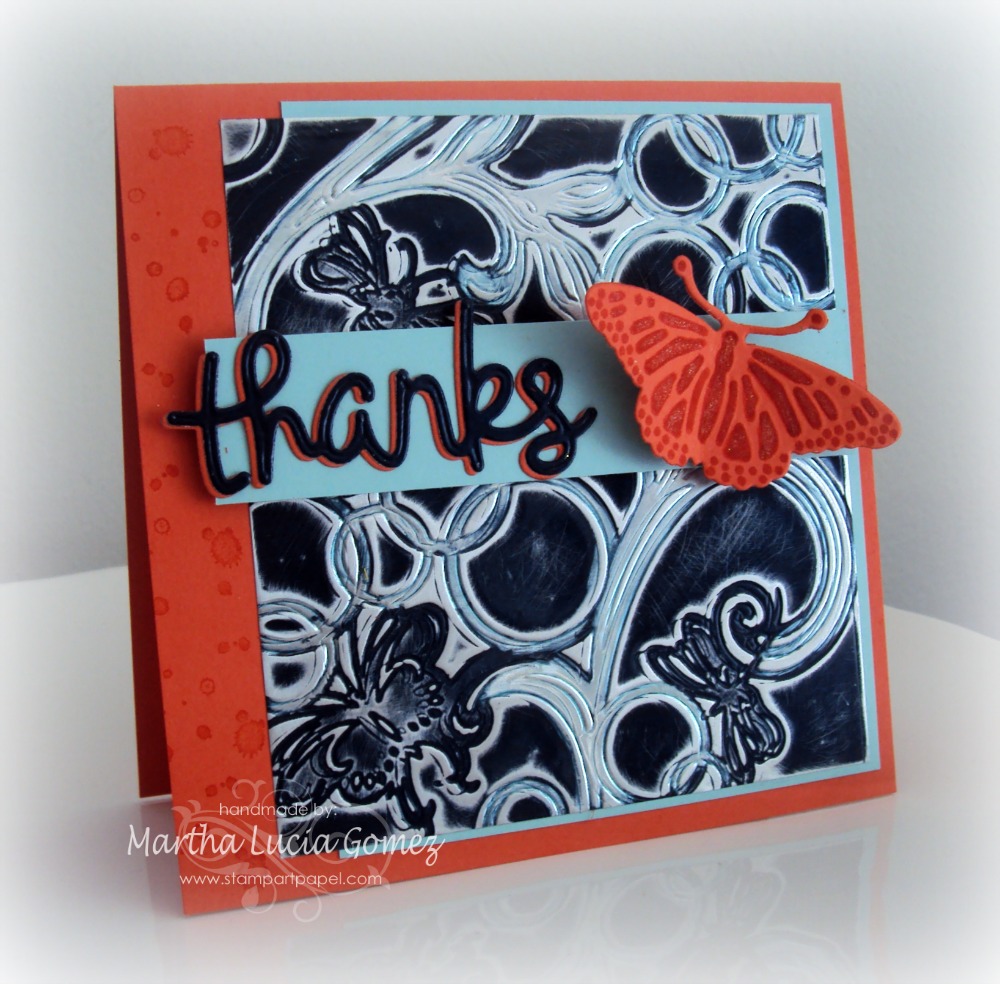 Many of you already know the
metal Add a Little Dazzle
because I share quite often here in my blog, but this time I've used it in a different way and when combined with the
stencil of Rebecca Baer
've wanted to do a deeper wear experience both embossing effect is achieved with plastic stencil on the metal.
Actually I was surprised because the print is very deep and details of the stencil are wonderful.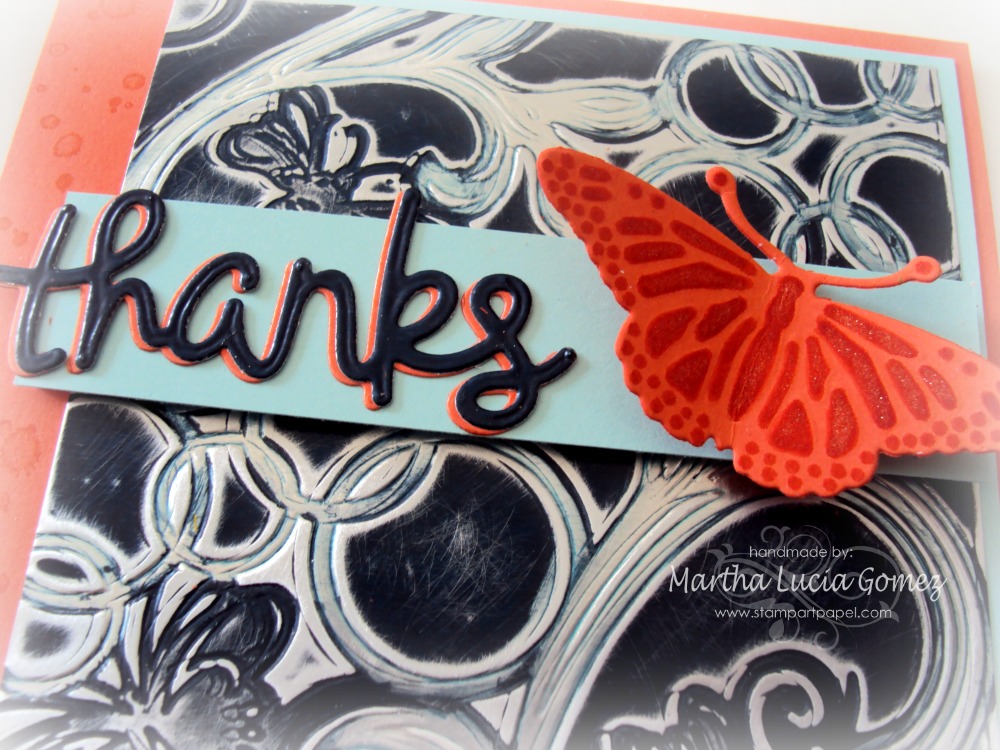 After making the embossing with
Stencil Flights of Fancy Rebecca Baer
, I made ​​a lot of wear to the metal to retirle color and to create the swarm between their lines.
Finally I decorated the card with some pieces of cardboard contrasting colors with metal and very similar to one of the designs included in the butterfly
stencil of Rebecca
.
Thanks message, is a die of Lawn Fawn.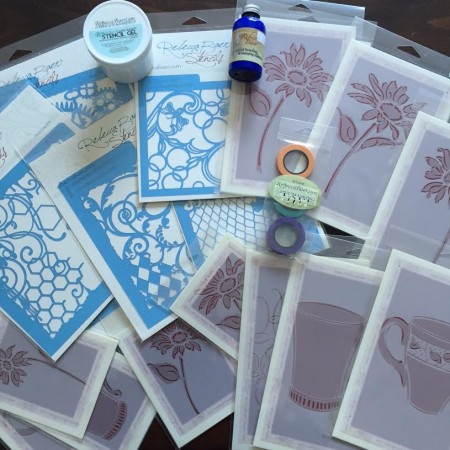 We share tips, techniques and creative inspiration on a regular basis. You can

subscribe to receive.
RB | Design Team Blog updates here.
. Once you complete the form you will receive a confirmation email from feed burner. Be sure and check your spam folder. You must confirm your subscription to activate.