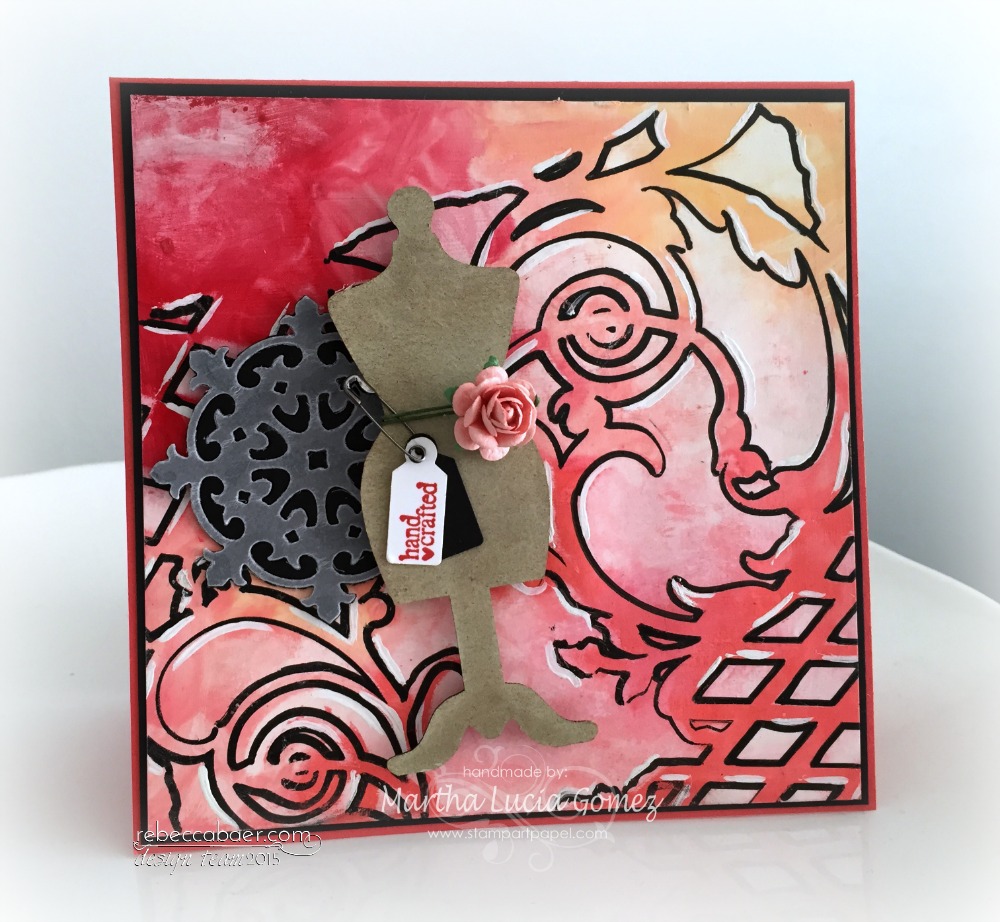 Hi everyone,
Martha Lucia
here with a Mixed Media Technique to share with you. In this technique you will use Gelatos to create a tone to tone background using the stencil. Remember that the Gelatos are water- soluble, so you can use watercolor paper or regular paper, it depends on the effect that you want to create. This technique is great for backgrounds and you can use it in your scrapbook pages, mixed media projects and journaling pages. Or you can create a different card just like I made. To create my card I used regular cardstock in Whisper White color. But I covered it before the start of the process with Gesso to avoid any
absorption
on the paper surface. The gesso dries very quickly.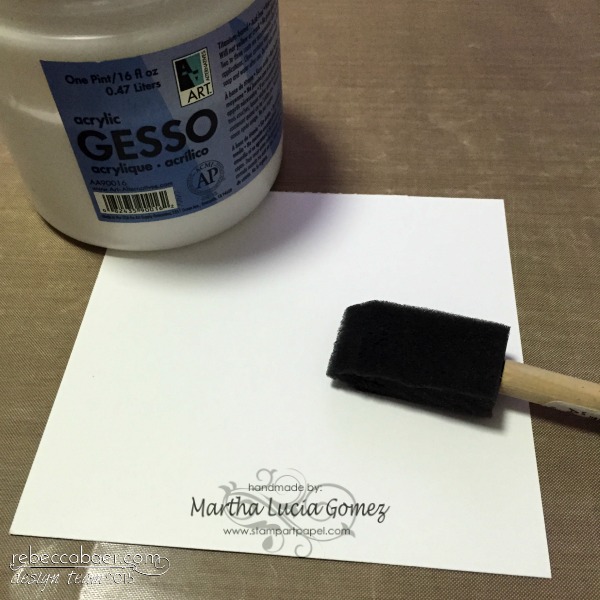 When your paper is dried you can give color to it using Gelatos. I selected 4 different colors to create my background. As the gelatos are like a lipstick you can apply it with different intensity and the tone of the color depends on this. After you have finished applying the colors, you need to spray with water to blend these colors and you use your finger tips to mix the colors.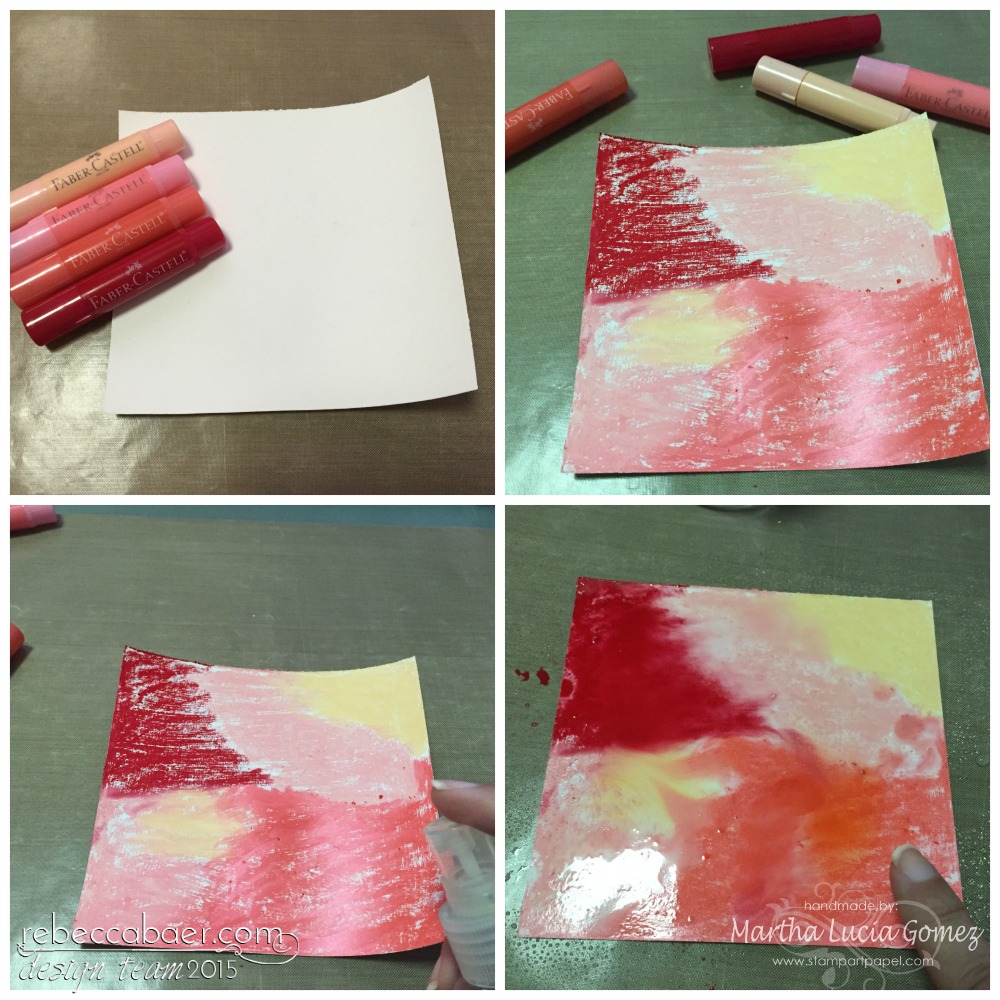 To continue you have wait until the paper is dry. If you want to accelerate the process you can use the heat tool to dry the paper.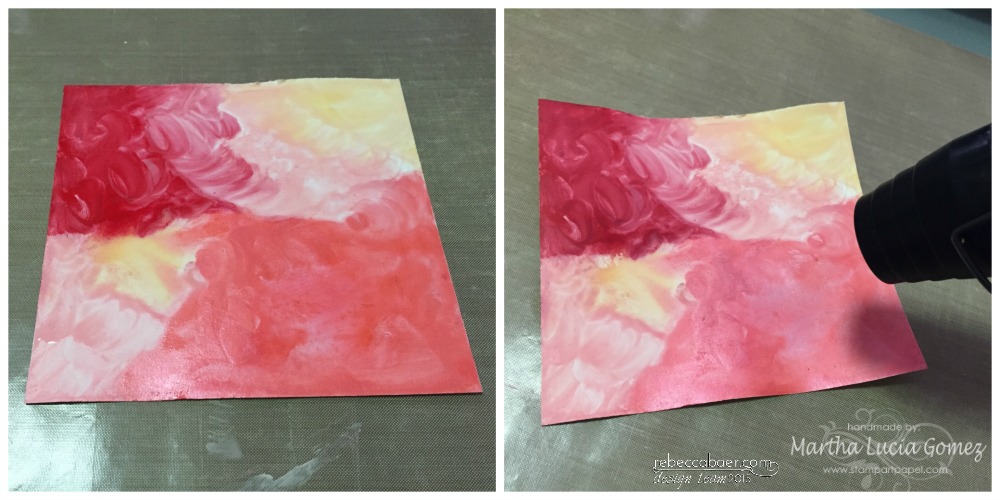 Now is time to work with your stencil. For my project I used the Enchanted Vine in medium size from Rebecca Baer's Store. I secured it over the paper using Mini Masking Tape of 3/8", also from Rebecca Baer's Store. I love this tape because it comes in three different sizes: 1/8", 1/4" and 3/8". To create the tone to tone, I took a baby wipe and I passed it gently over the stencil. I said gently because remember that the gelatos are water soluble and if you over pressure it, you will lose all the color. As I wanted to create a hard impact I moved a little to the left the stencil and I took a black marker and traced the stencil borders.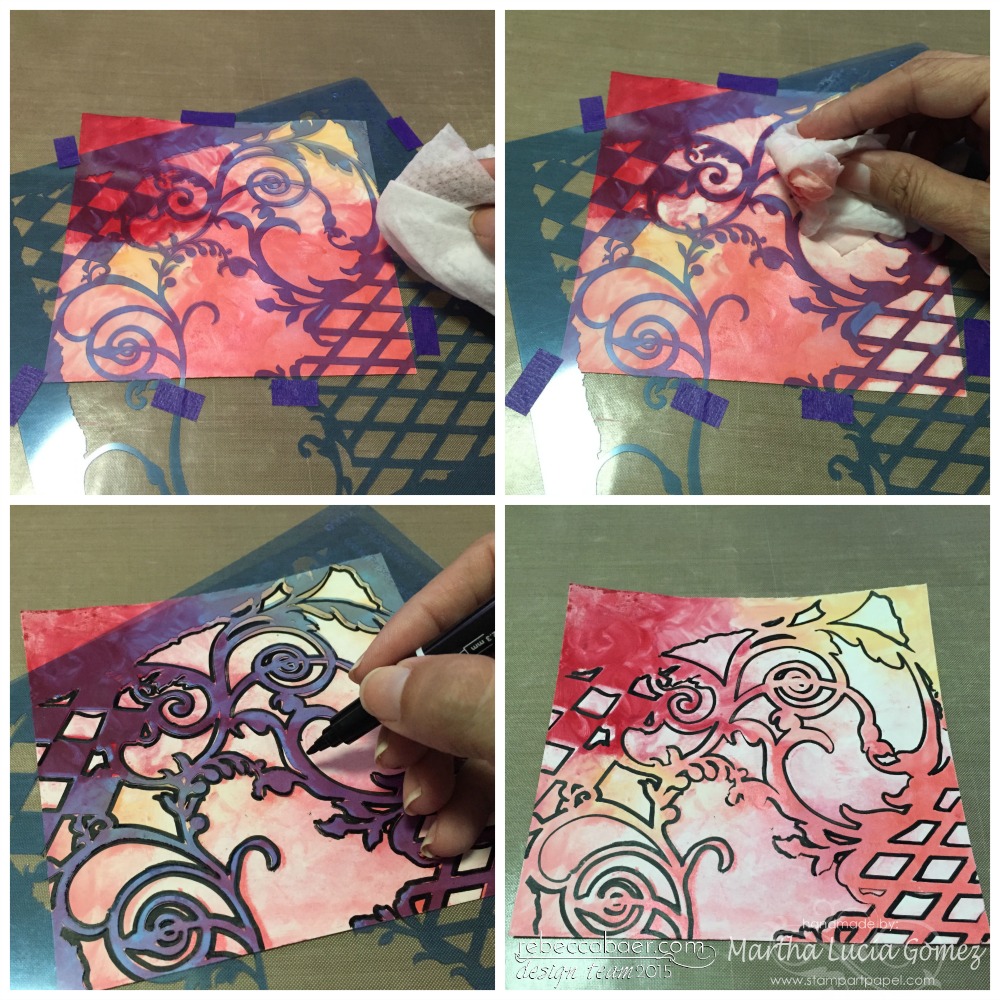 With white acrylic paint I gave a little touches to my image. If you don't want to use paint you can use a white Uniball gelly pen.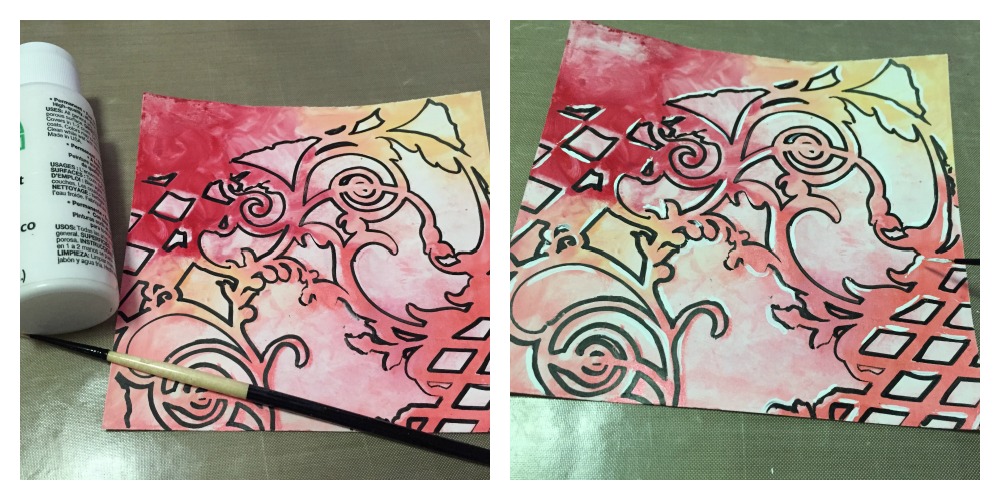 I layering this piece over a basic black card stock and Watermelon Wonder cardstock. To make my layering process easy I always use the Get-It-Straight Laser Square from Kelly Crafts.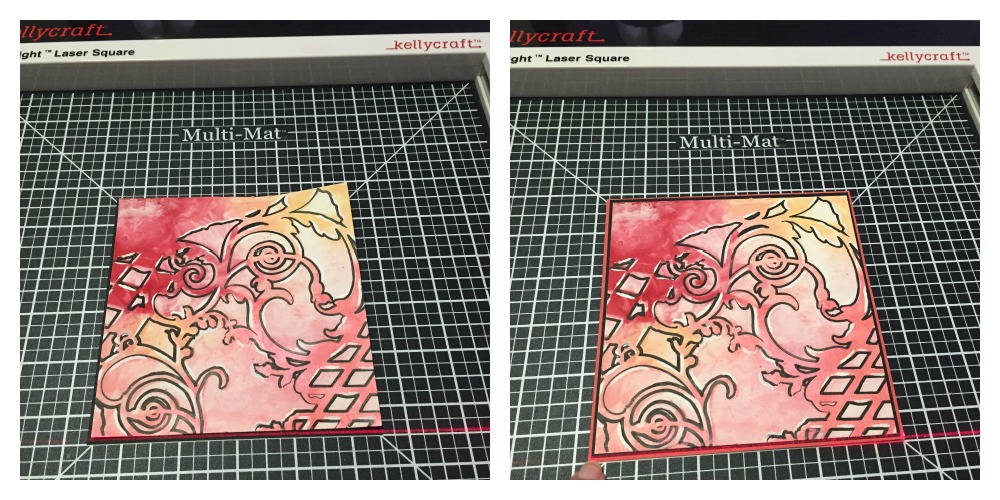 To decorate my card I used a Dress Form chipboard piece that I colored using a PowderPuff Chalk Ink in Antique Linen and Latte colors, a Medallion Die Cut from Sizzix that I cut in basic black cardstock and vellum, a little flower and a little sentiment that I cut with a jewelry punch and attached with a mini clothes pin.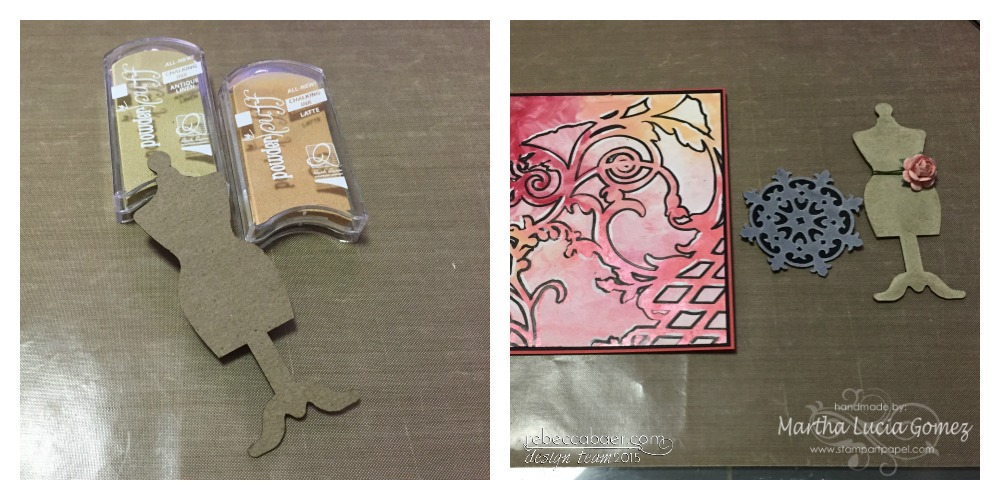 I pasted all these details using glue dots and dimensionals. With this I conclude my Tone to Tone Mixed Media Technique using stencils and gelatos.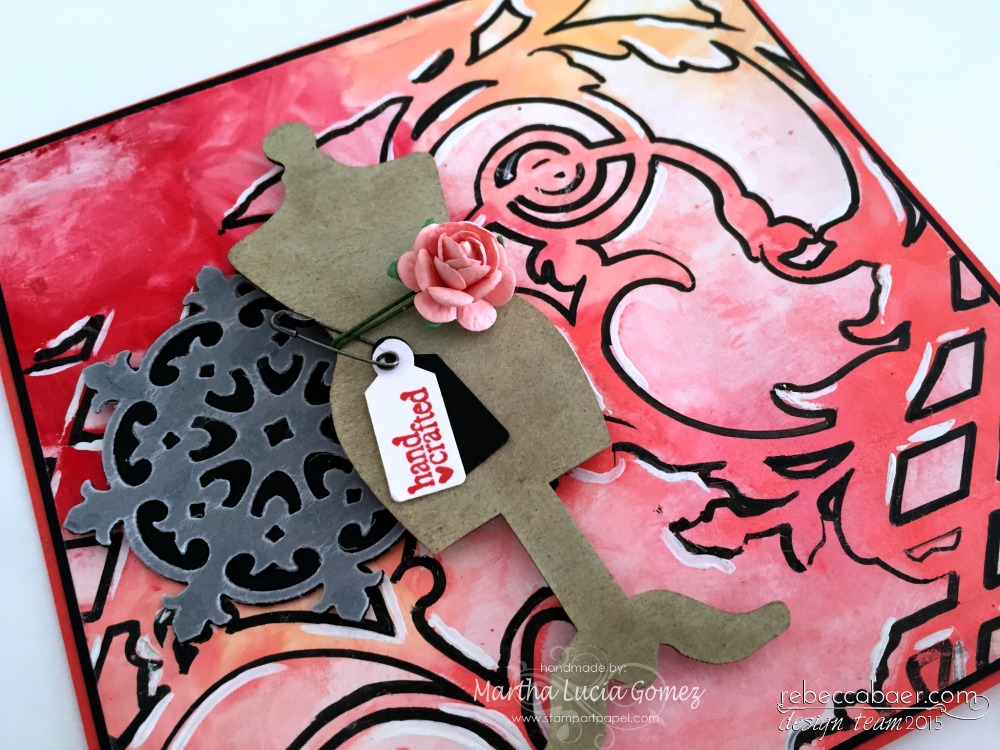 I hope you enjoyed this tutorial and come soon to visit us. We always have great ideas to share with you! Enjoy, Martha Lucia