Hi everyone, Martha Lucia here with another fun technique to share with you. Of course I applied it on today's project and you can do the same easily and quickly. This technique is called Stamped and Stenciled Background, and you only need to have Watercolor Paper and Distress or Dye Ink Pads to create the most amazing effects on your creations and you will note the difference in your project.
Let me show how to make this background using the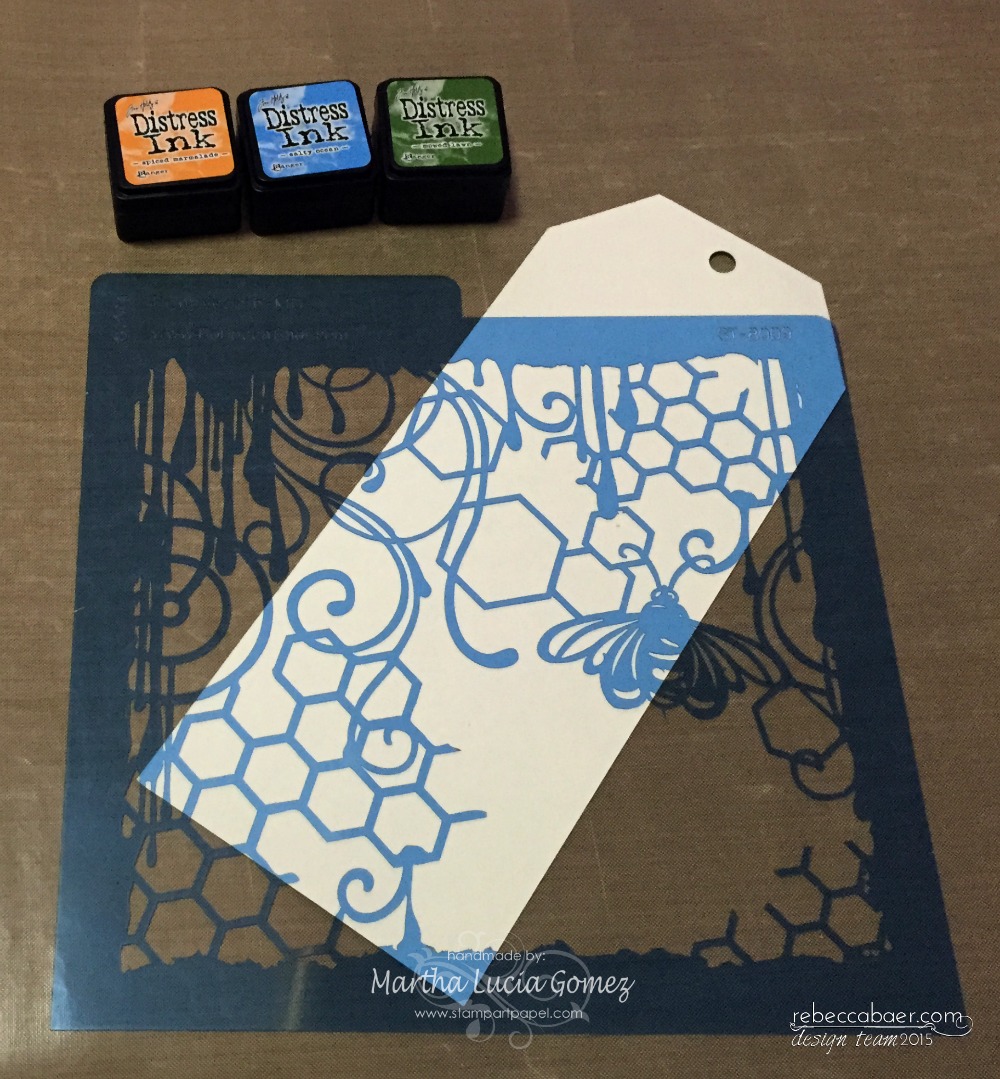 1. Ink your stencil with Distress or Dye Ink Pad.
I used Dristess Ink in my sample.
The colors that I used were Mowed Lawn,
Spiced Marmalade and Salty Ocean.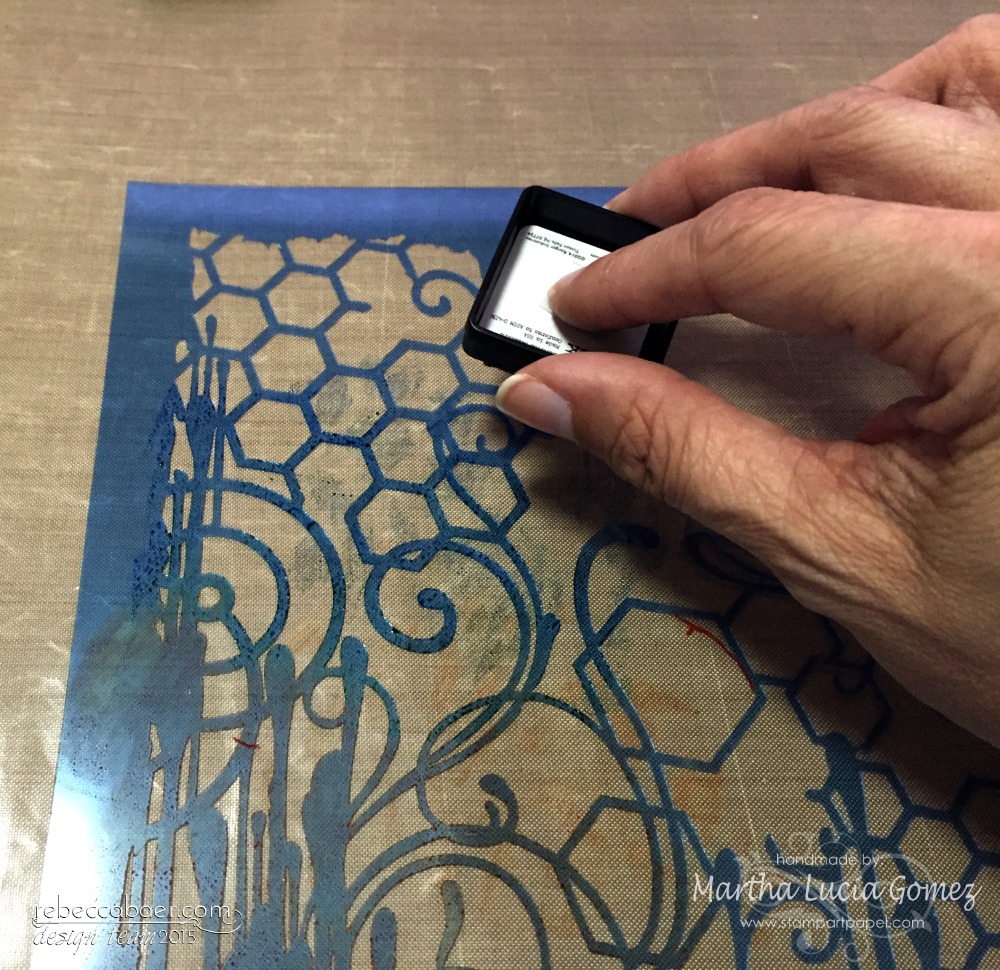 2. Spritz your stencil with water.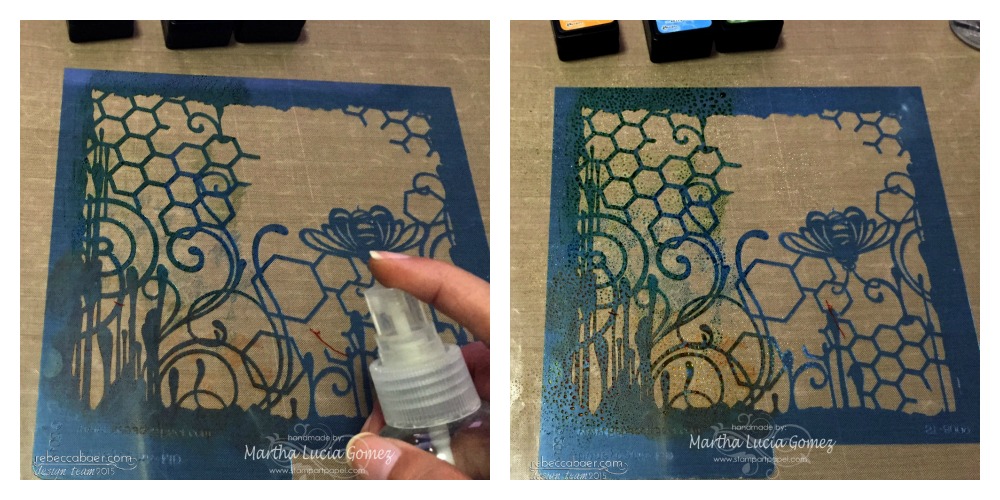 3. Lay your stencil on your Watercolor Paper. Dry the excess or water with a paper towel and start to sponge more colors on the stencil. I used for this step the colors Mustard Seed, Peacock Feathers and Salty Ocean Distress Ink.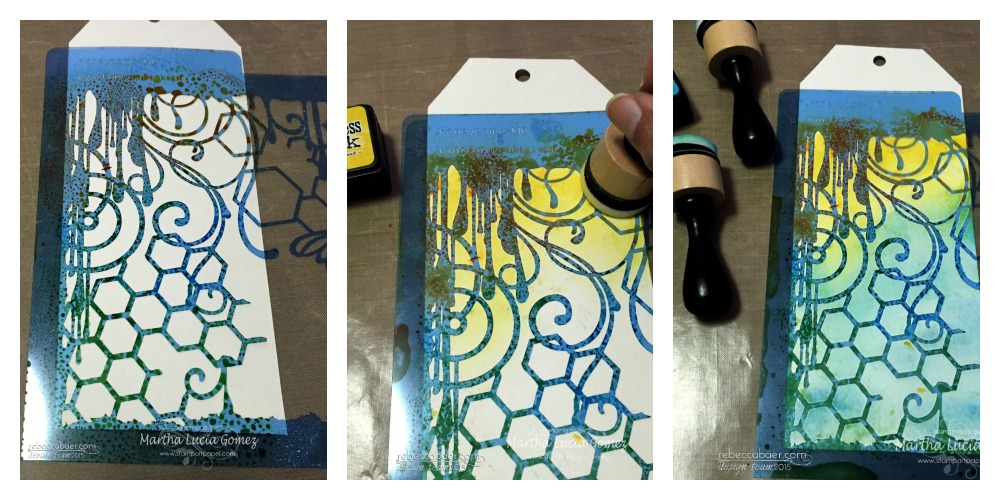 4. After this you can remove the stencil and wait until the paper dries or use your heat tool to accelerate the process.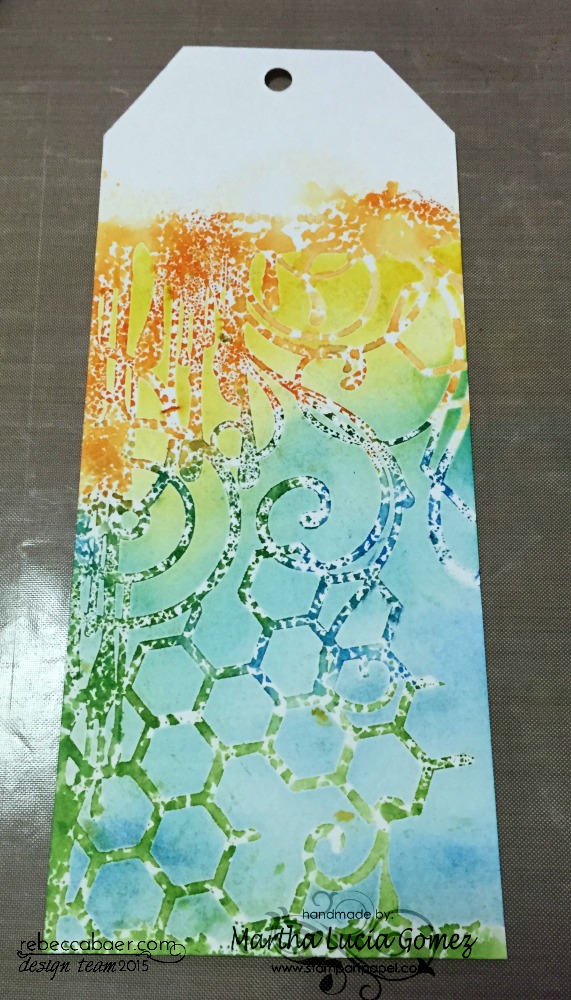 Your background is finished and now you can finalize the card. You only need a few layers of paper and a sentiment to have the most amazing creation.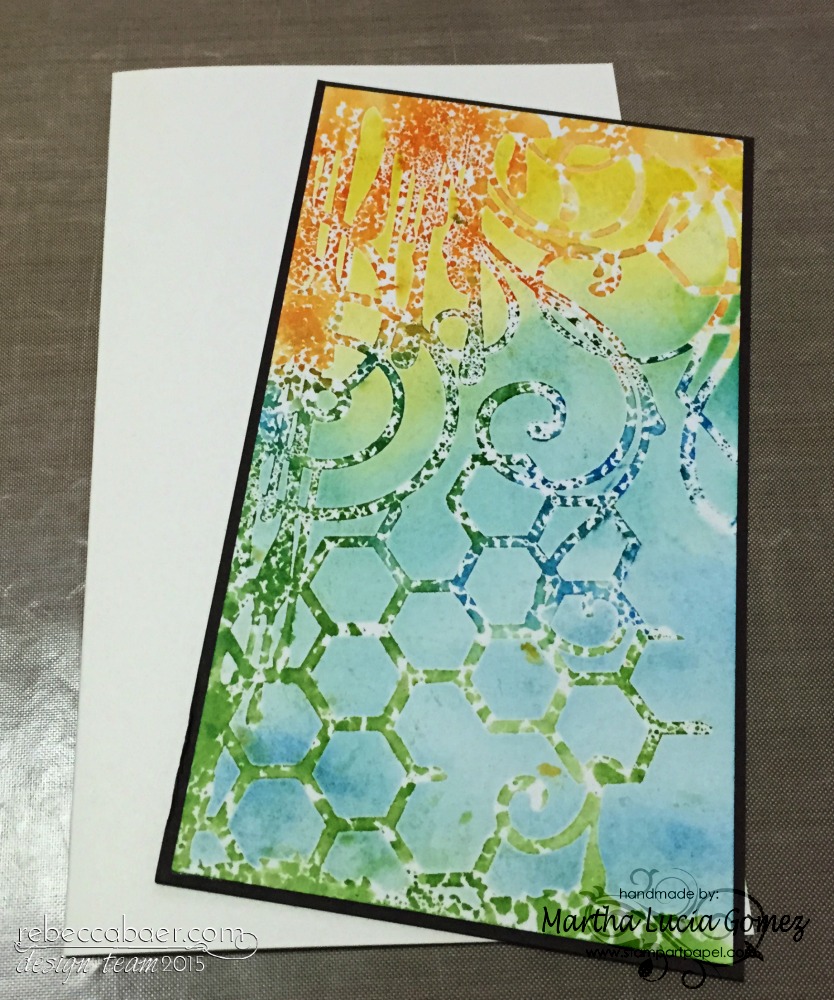 Remember you can also sponge the sentiment to make this more expressive and give this to someone very special.
I hope you enjoyed this tutorial and come soon to visit us. We always have great ideas to share with you! Enjoy, Martha Lucia