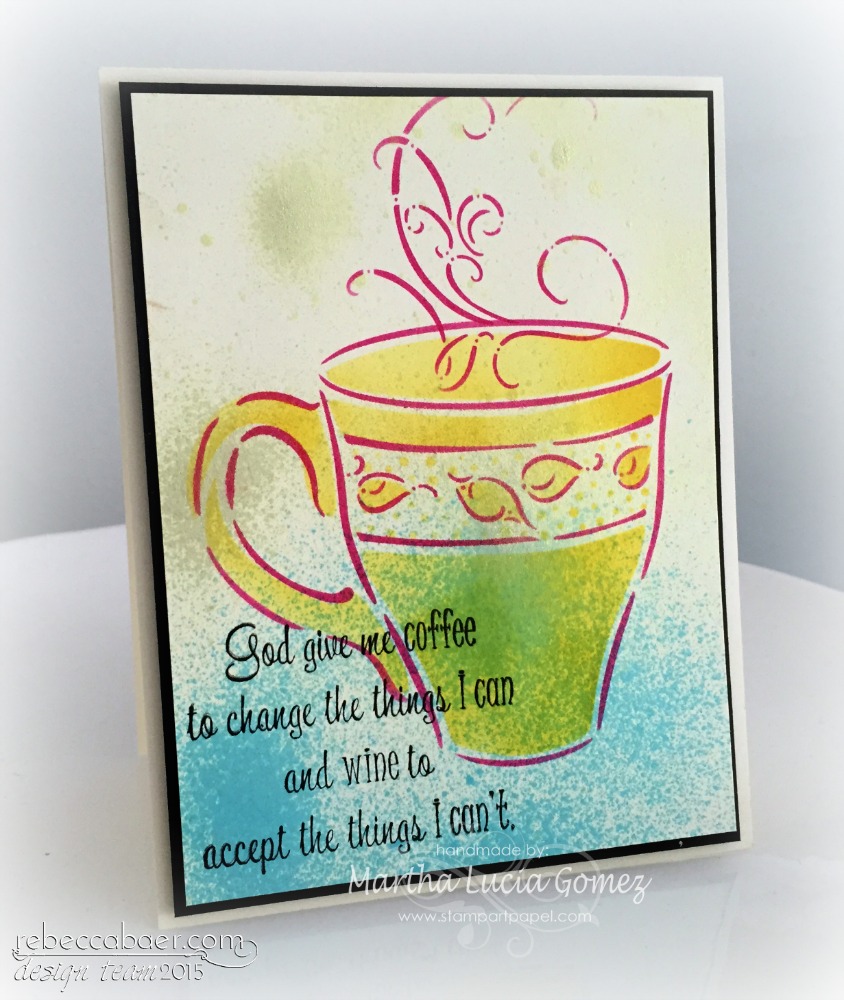 Do you want coffee? This is for you.
Hi Dear friends,
Martha Lucia
here to share with you my special card. This card is special because I LOVE coffee and ever since I saw this
Coffee Mug stencil
I felt that I needed to make something with it. I created this card to show you the stencil and to participate in a special blog hop about Coffee Lovers. The first thing that I did was to create the background. For this I used Fireworks in two different colors, the
Pear Tart
and
Bahama Blue
. Then I secured the first layer of my stencil over the decorated paper with Rebecca Baer Mini Masking Tape and using the Mustard Seed Distress Ink and a blending tool from Tim Holtz, I made the silhouette of the cup.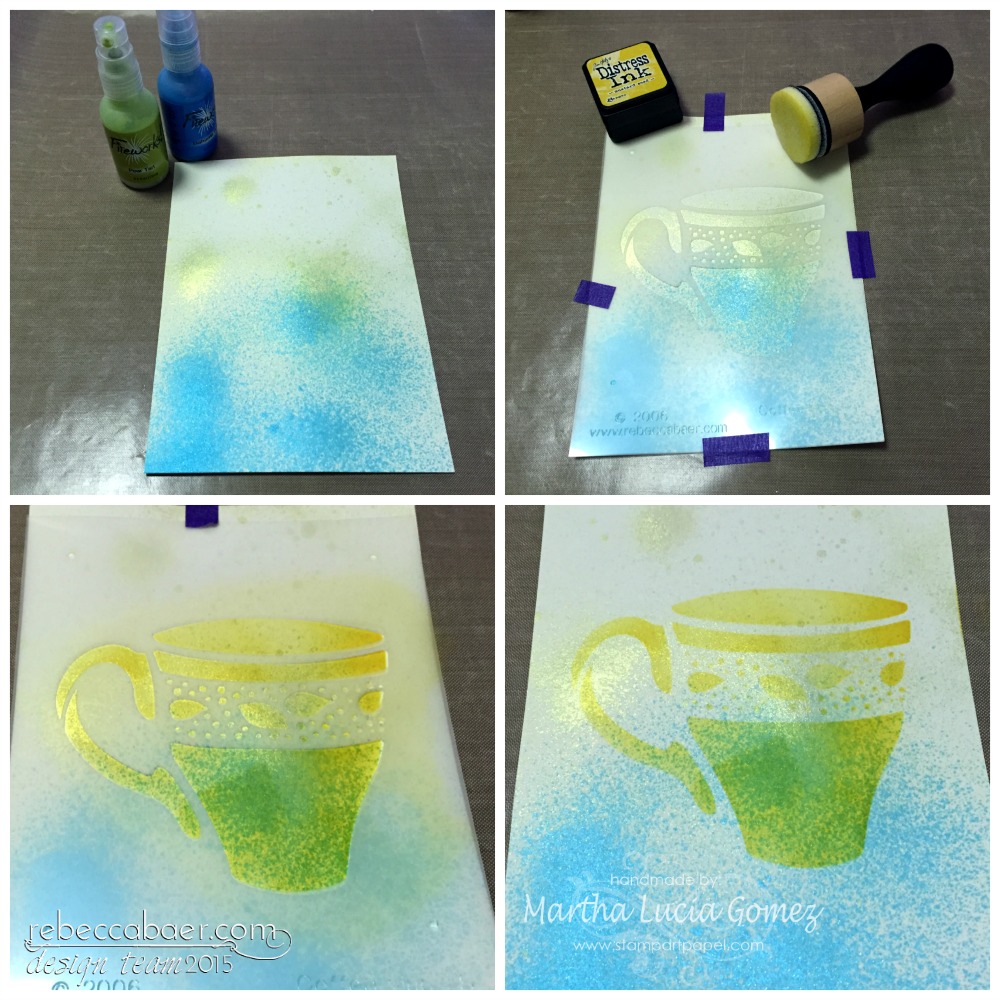 After this, I choose the Picked Raspberry Distress Ink to create the border pf the cup using the second layer of the same stencil, the
Coffee Mug
. Finally I made the top decorations with the same color of ink but using other stencil, the
Wisps & Waves
, that comes in Medium and Small size.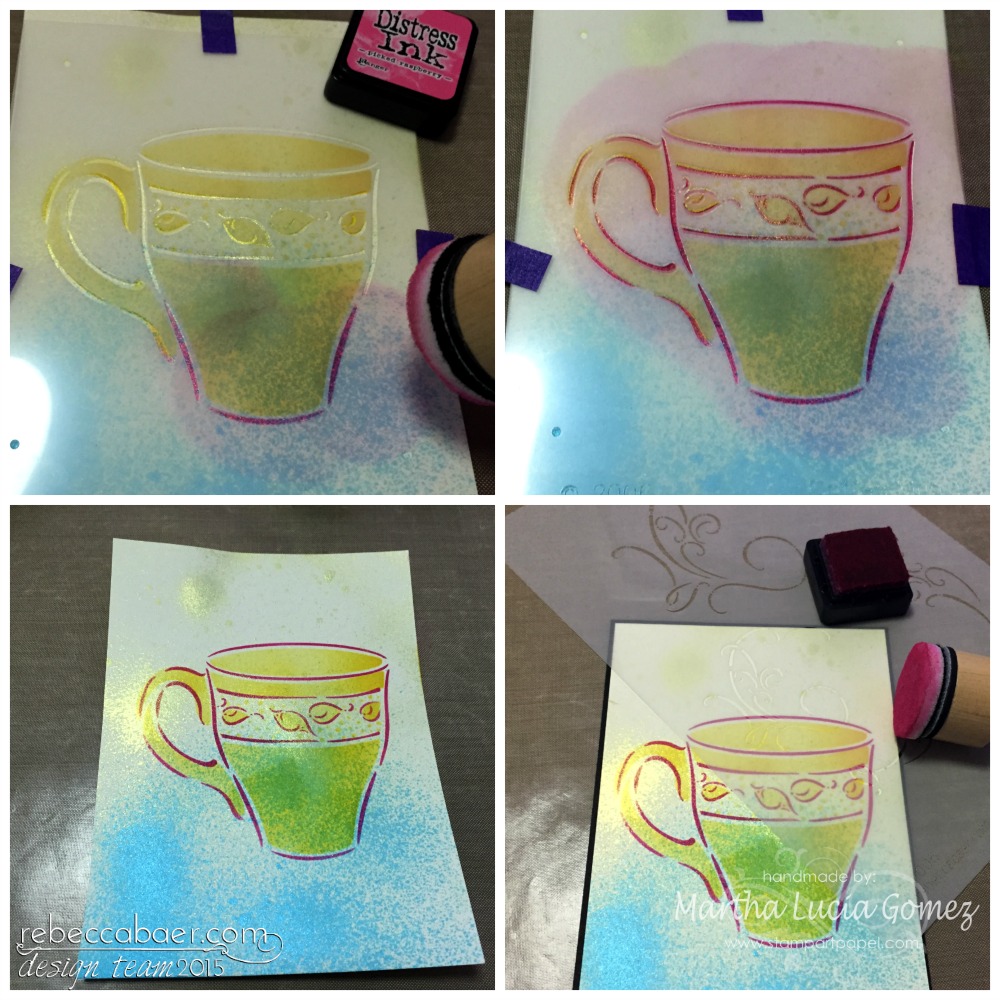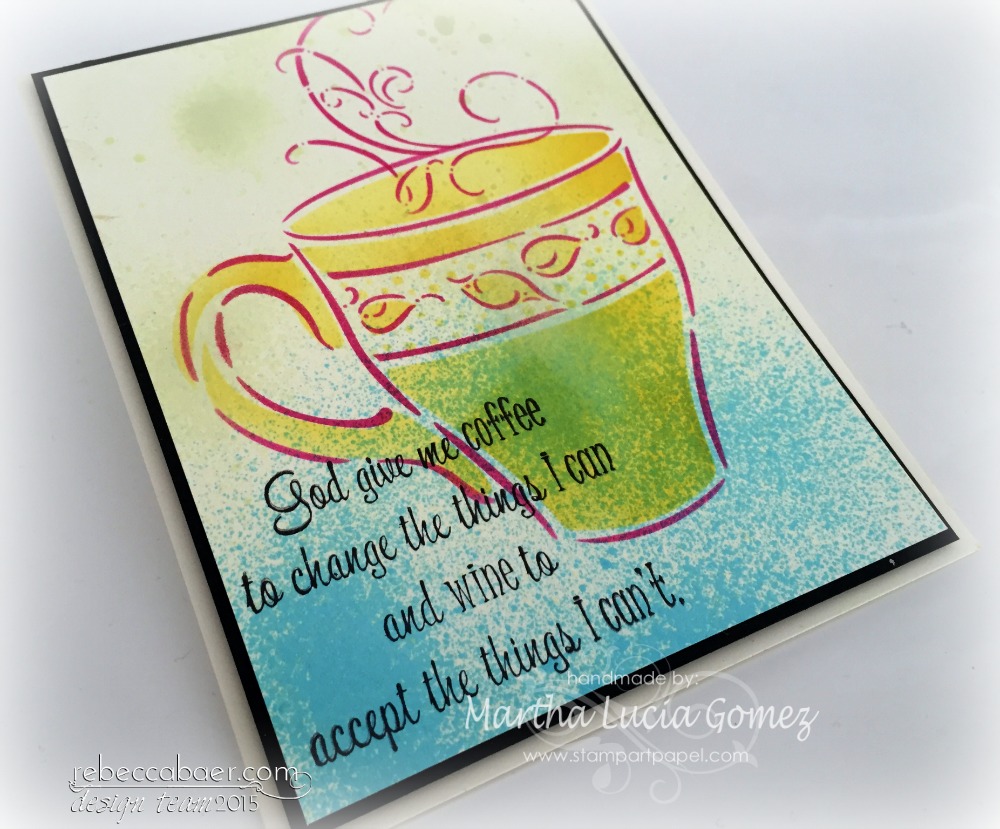 Lastly, I pasted this over the base of the card that was made in very vanilla card stock. This is a very simple way to use stencils. Now you can implement these in your creations easily and with great results. I hope you like this idea and come back some to find more inspiration and remember to share a cup of coffee with your best friends. Thank you for stopping by today and have a great weekend!
Martha Lucia