Hello everyone, Martha Lucia here to share with you a very useful project. I was recently invited to a corporate event with some coworkers. At the end of the event, we all received the same gift; one 24 oz. clear cup, perfect for tea or water. They all came in the same color and with the same logo. Great gift! We all wanted to use our cups, but how could we tell them apart at the office? Great question...here is the answer; label it!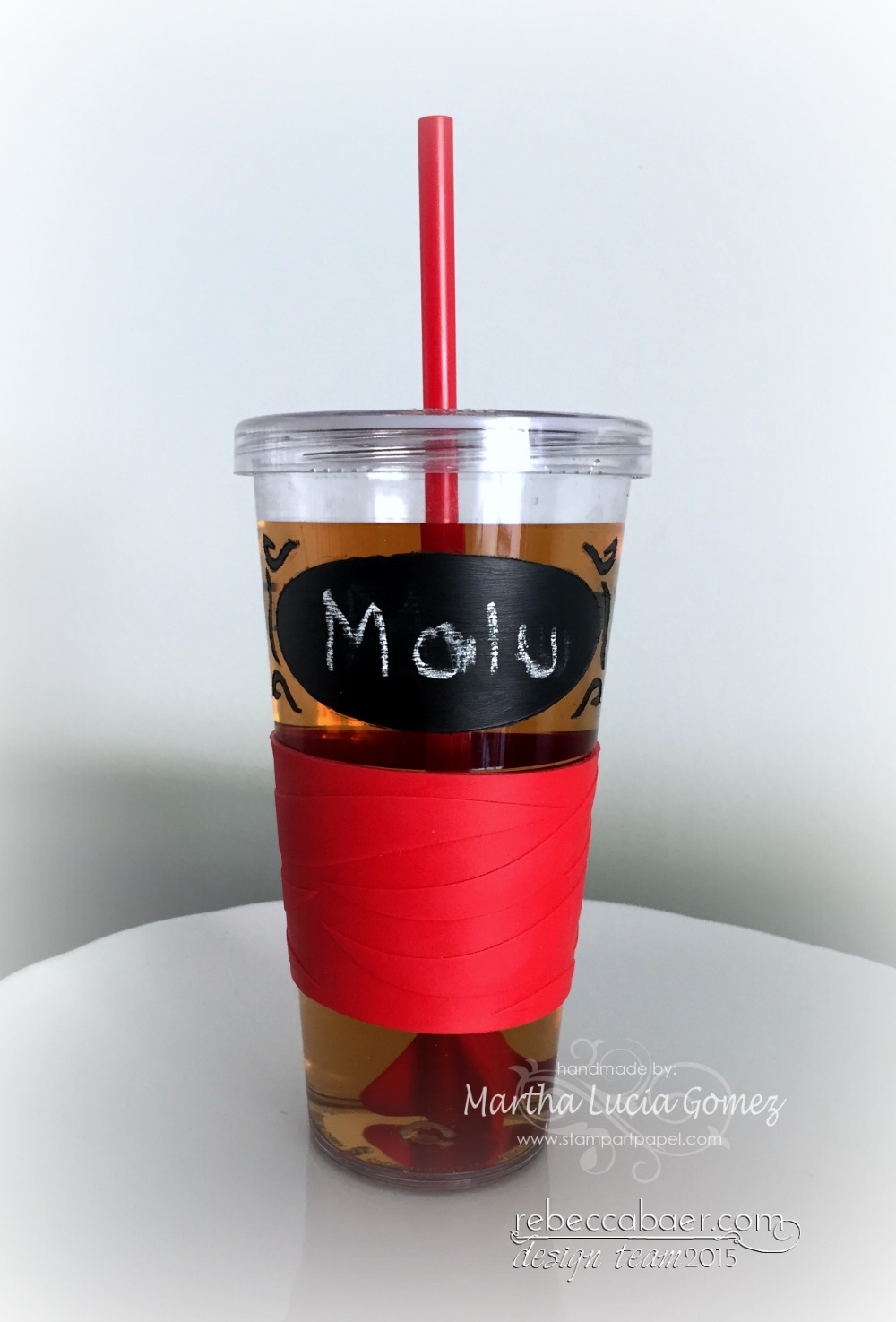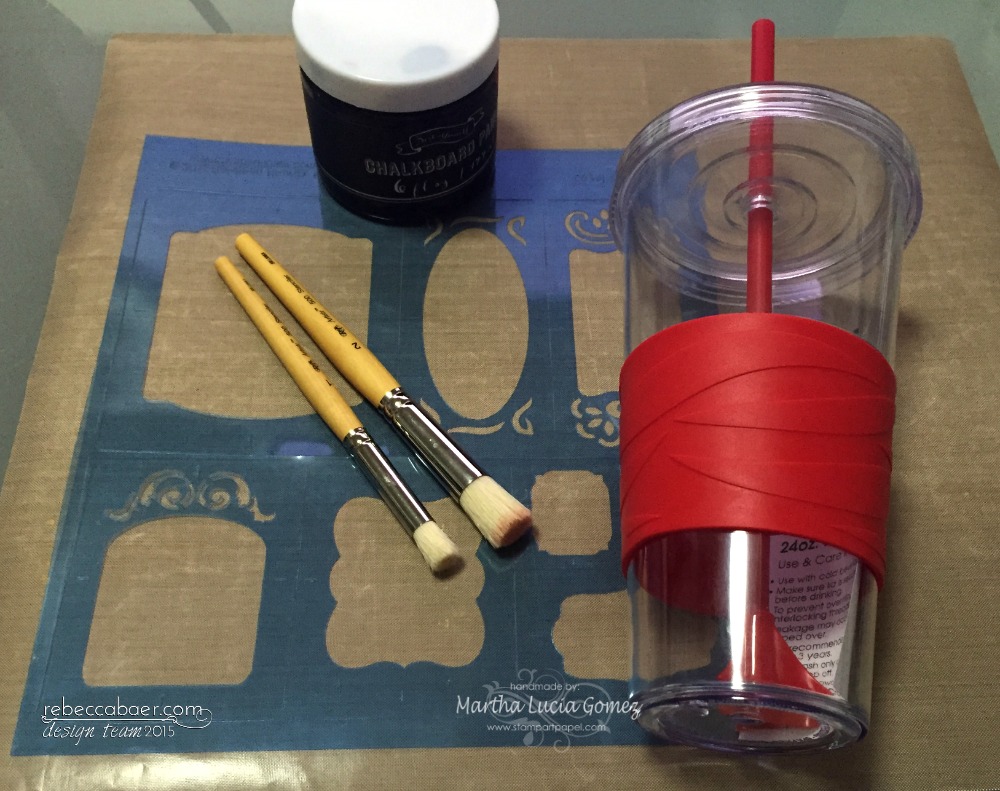 Once I selected the label shape from the Label Silhouettes Stencil
, I cut it using the marked lines and I placed it over my clean cup. I fixed the stencil firmly with
Rebecca Baer Mini Masking Tape
.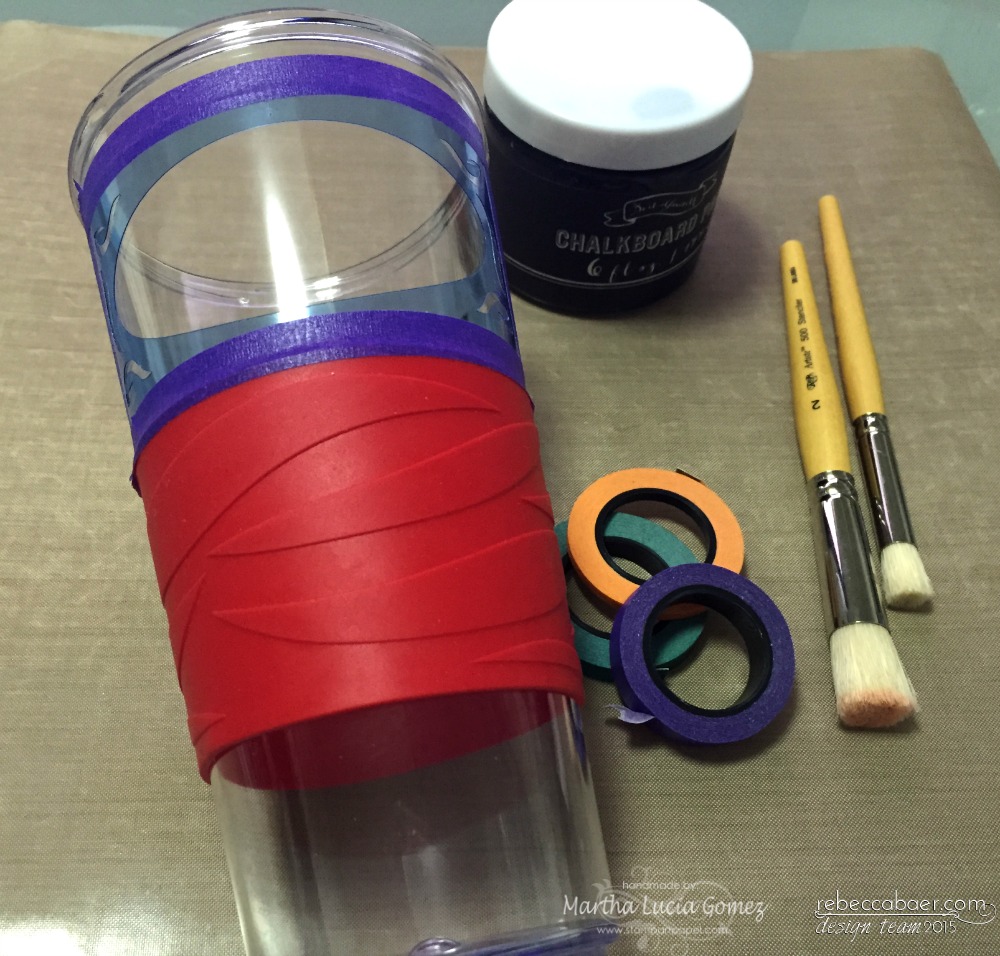 I started to paint with the black chalkboard paint, letting each coat dry before adding another one. I used three coats in total for this cup.
Then I carefully removed the stencil and let the paint dry for about two hours. I immediately washed the stencil with water to remove the excess paint and keep my stencil in good condition for the next project. When the cup was dry, I cleaned up some borders using soft cotton tips (Q-tips) with water and,
voilà,
the project is finished. Use a
chalk
pencil to personalize your cup. Since the label is painted with chalkboard paint, you can change the names or simply add your own personal touch.