Hello dear friends,
Martha Lucia
here to share with you my experience using some digital papers from Rebecca Baer store. I really love to use my digital program to create scrapbook pages, banners and unique images for my blog, so I decided to use some collections from Rebecca to create a special page.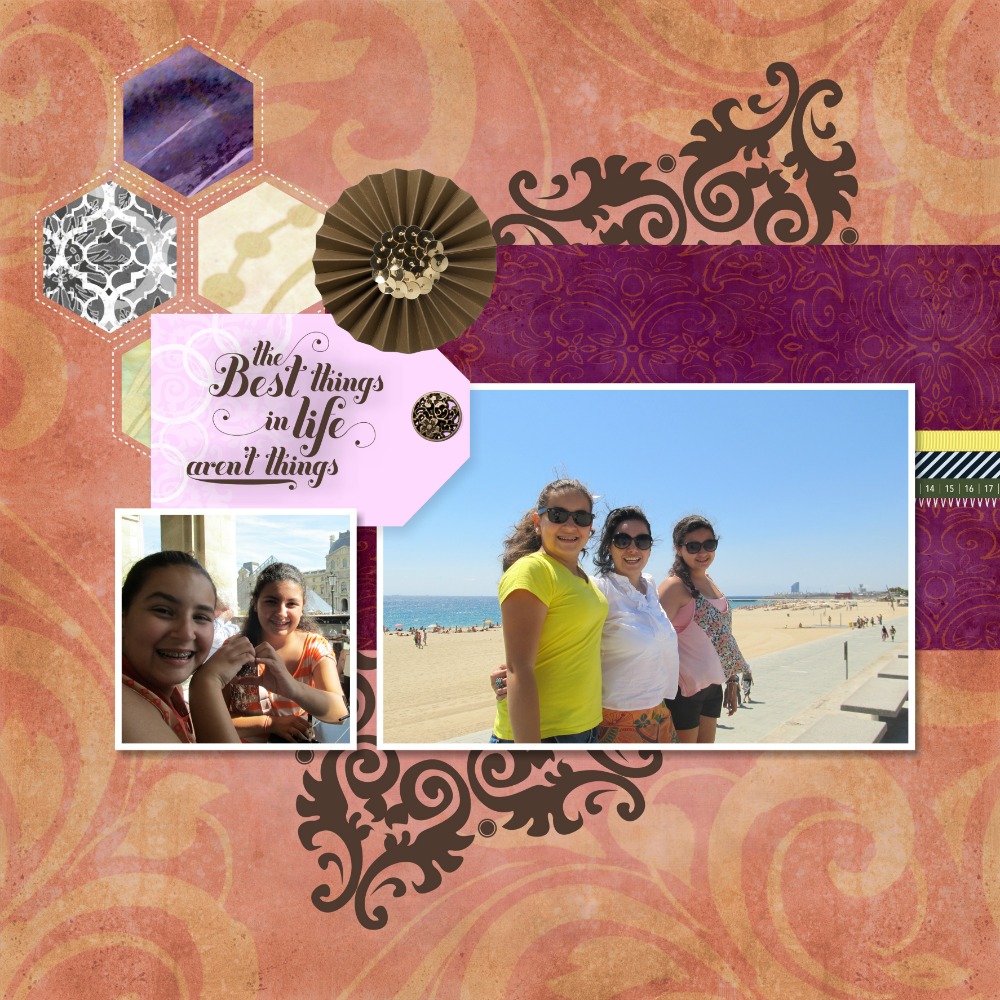 This is a 12"x12" page. I used the Kaleidoscope 4 for the background and in each hexagon I used a different paper: on the top the Thistle 3, on the left the Greyscale 8, on the right the Whisper 8 and on the bottom Whisper 7. Then I used an arabesques stamps in soft suede color to create a great contrast. My next layer was a big rectangle in Kaleidoscope 1. I embellished this with some digital ribbons, borders and sewing before adding my big photo. This photo was a great moment with my daughters on the beach in Barcelona, Spain. I added a tag with my stamp sentiment and my second photo and embellishment over the tag. The best part of working with these digital papers is that you can download these in any digital program that you use. You can manipulate the sizes and use these for bases or layers. Their designs are unique and bring a lot of possibilities. For example I used the Greyscale 6 Digital File to create the front of this card and I just printed the front and pasted over my card base, making a unique card.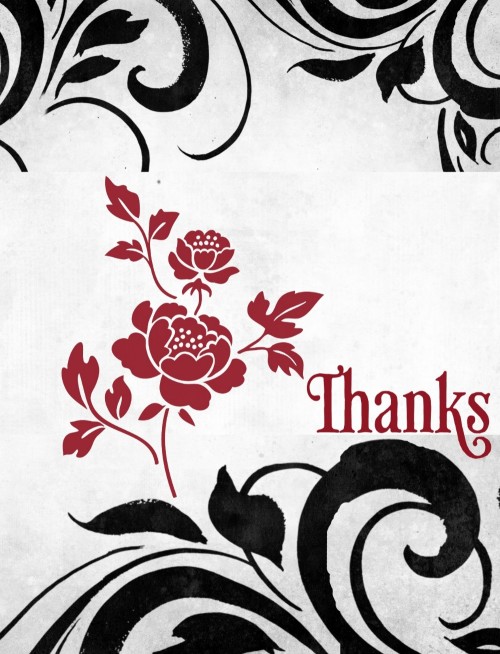 To know more about the digital papers and other printables of Rebecca Baer you can visit the store
HERE
, you will find the entire collection available and a lot of inspiration. I hope you enjoyed today's post and come back soon for more inspiration!
Martha Lucia