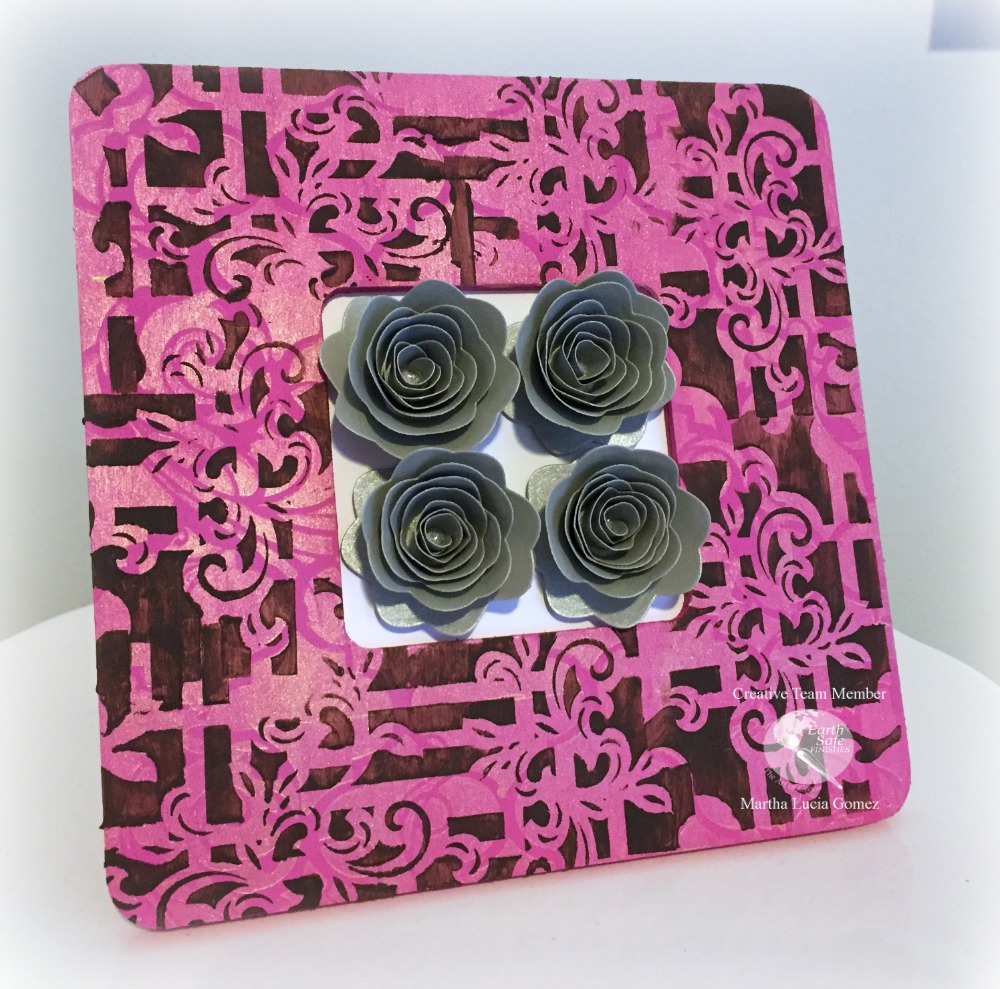 Hello everyone,
Martha Lucia
here to share with you a natural wood frame that I decorated for Earth Safe Finishes Design Team using two different stencils from our Rebecca Baer Collage Collection. I combined with
Earth Safe Finishes
products to give these colors and textures that make it an unique piece.
I used the
Moroccan Tile & Vine
Medium Stencil (ST-8004) and with two different kinds of paints. These stencils are a little smaller than the surface that I wanted to cover so I just moved them around to repeat the patterns. I used Earth Safe Finishes Gesso and Pigment to give the base tone to the wood and then I painted over the first stencil, Moroccan Tile & Vine, using Iridescent Sheer Gold. The next stenciled layer was with Chalk It Up paint and this added a very dramatic effect.
For the center I just cut some spiral flowers that can be removed if I want to add a photo or any other decoration later. I found this frame in a dollar store or craft store and now it is a complete sensation in my studio!