Hello everyone, Martha Lucia here sharing with you my experience using
Rebecca Baer Gel Stencil
with Pigment Inks to create a color texture with stencils. I love the result and how I can use one stencil to make a totally different background in my creations.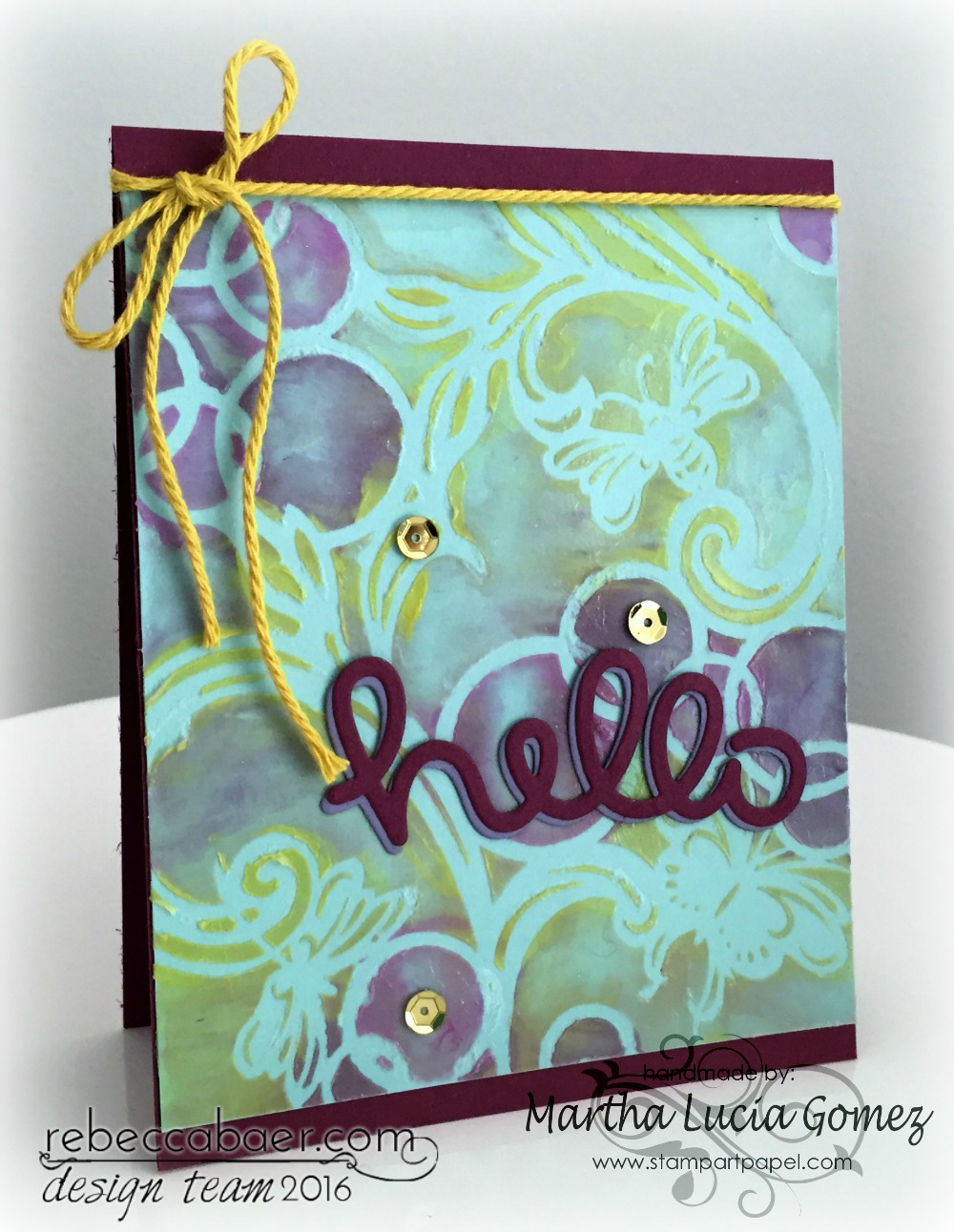 For this opportunity I used the
Flights of Fancy ST-603 Stencil
, this is the small size of this stencil but it is available in medium and large size too. To create the special texture I used the
Rebecca Baer Stencil Gel
combined with different colors of Pigment Ink. But let me tell you step by step all the easy process to make this card, because creating this was simple, although it looks complicated.
Take your Flights of Fancy Stencil and secure it over the Pool Party cardstock layer.
Select the colors of Memento Luxe or any Pigment Ink that you want to use. In my model, I used Lilac Posies, Sweet Plum, and Pear Tart. Apply a few touches of these inks directly over your mat to be mixed individually with the Rebecca Baer Stencil Gel
Using a Palette Knife, apply the color on selected parts of the stencil. Repeat the process with each color of ink. Make sure to clean off your palette knife between the application of each color.
When you finished with your individual colors, pass your palette knife over the entire stencil. With this step, you will smooth out the stencil gel and create a smooth blended mix of all the colors.
Carefully remove your stencil and put this in water before the stencil gel dries.
Let dry thoroughly before re-sizing and adhering to the regular card base, 4 ¼" x 5 ½".
Using a die cut to cut you sentiment, paste it to the card.
Decorate with some sequins and a thick baker's twine.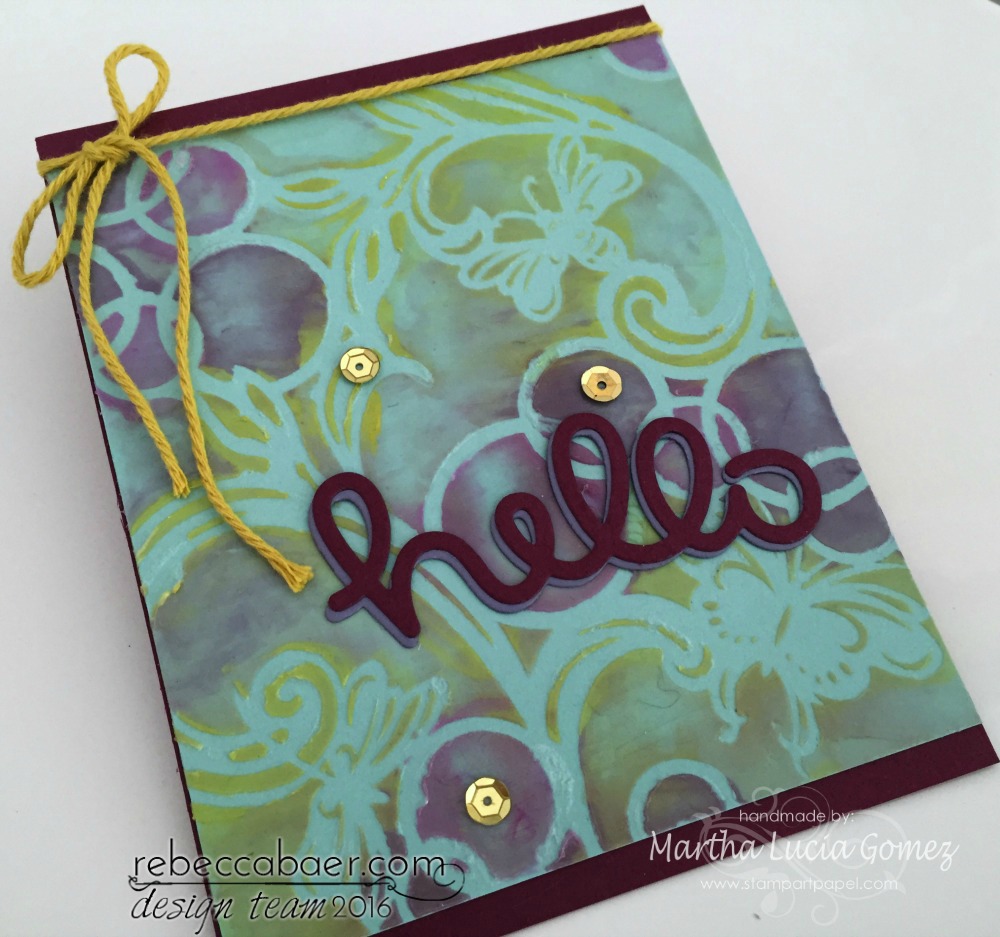 So what do you think? I love how this card turned out. I hope you love what you see and that it inspires you to visit us more frequently.
See you soon!