Hello dear friends, Martha Lucia here to share with you two different options to use your stencils with different materials in one project. Take a look at my card: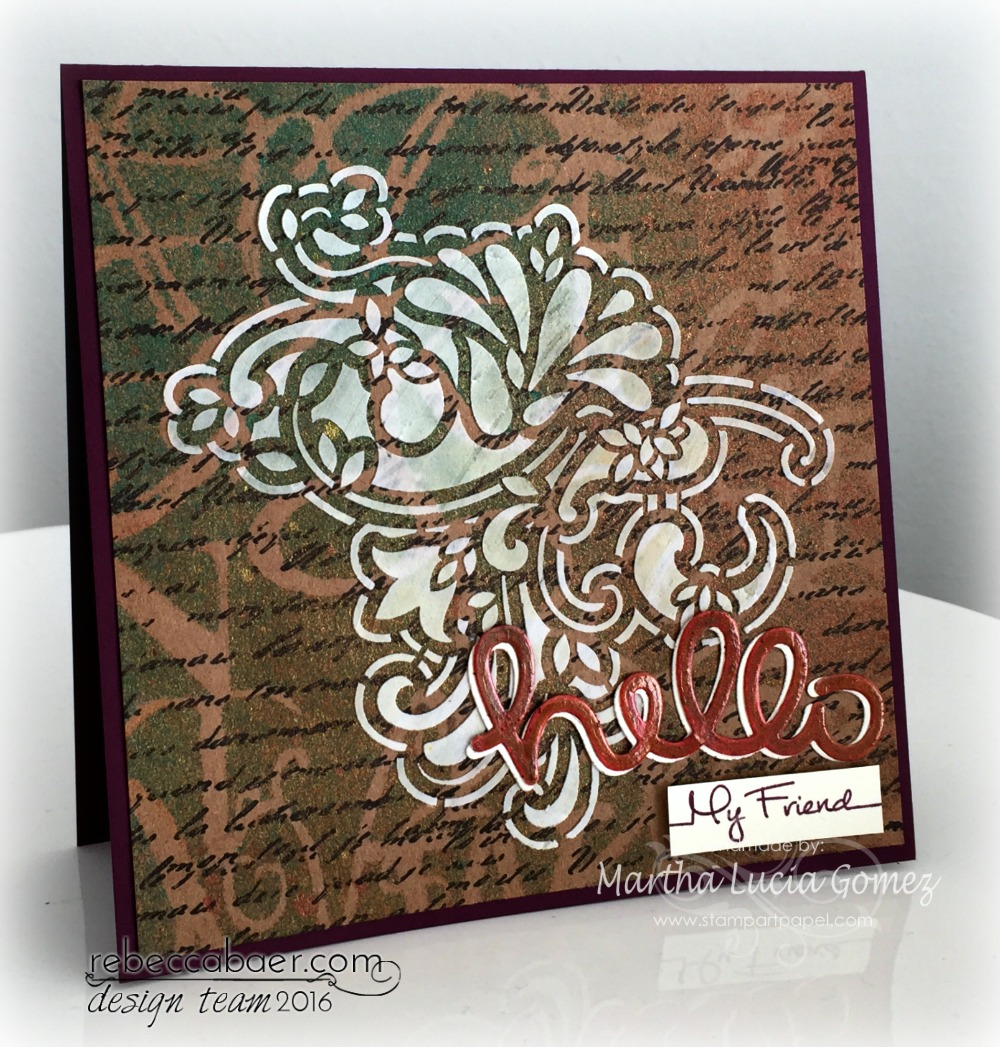 To create this card I used two different stencils:
Alphabet Soup ST-8010
and Paisley Punch Petite ST-829. Creating this card was a great and simple process. Let me tell you how I made this card:
1. Cut the base of the card using Blackberry Bliss. The size is 5-1/2"x11" with score in 5-1/2". This is a square card.
2. Cut a second layer using Black & Craft cardstock from Canvas Corp. I used the design French Script. The size is 5-1/4"x5-1/4"
3. Take the stencil Alphabet Soup and put over the decorated paper. Secure both pieces over a mat or craft paper to spray with a mist.
4. Select the colors of Glimmer Mist that you want to use to create the pattern of the stencil over the decorated paper. I used Simply Sheer Matte Mist Watercolor Peoney, Glimmer Mist Dragonfly, Golden Orange and Marmalade. All from Tattered Angels.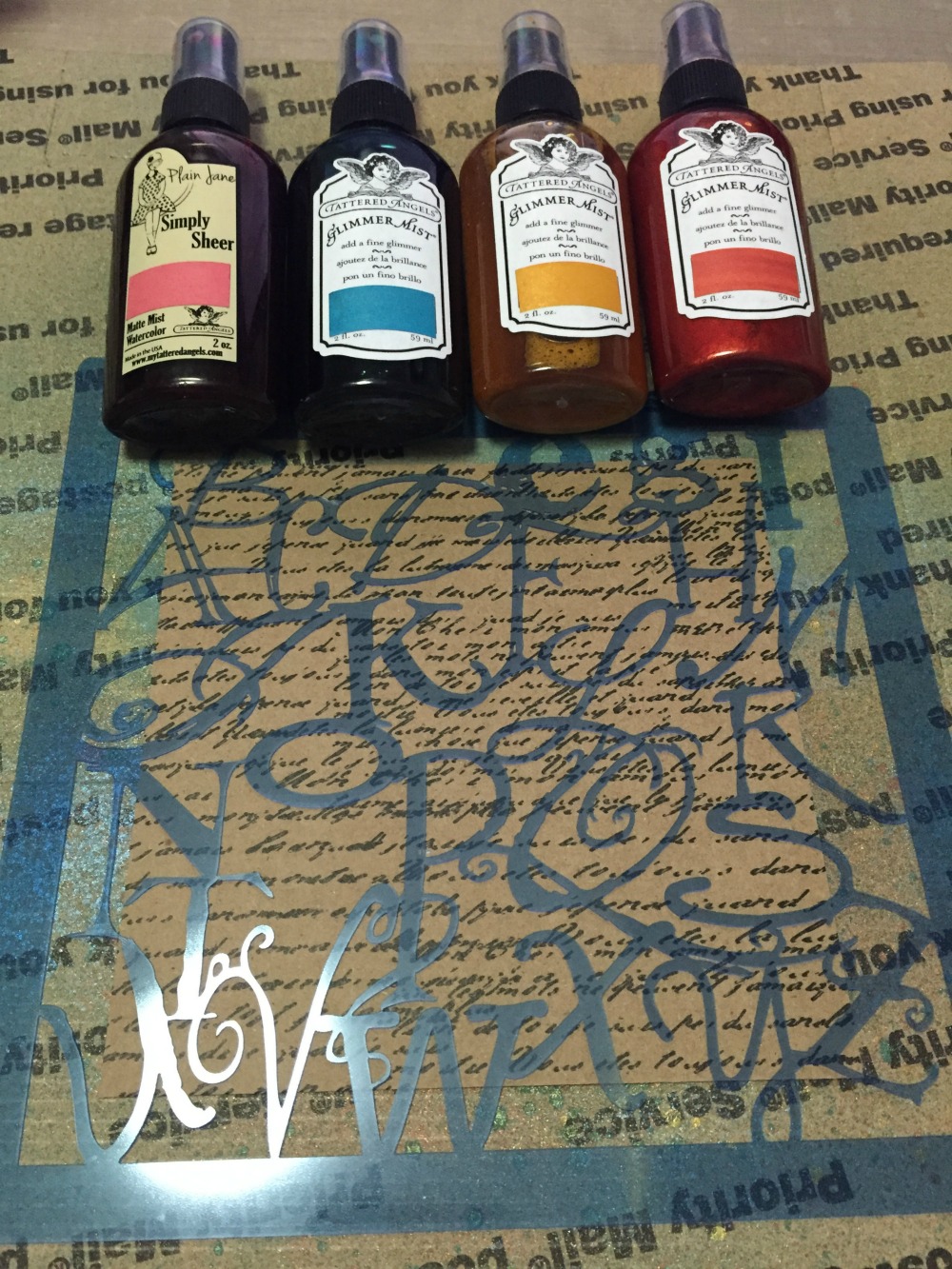 5. After I sprayed the decorated paper, I removed the stencil and immediately washed it with water.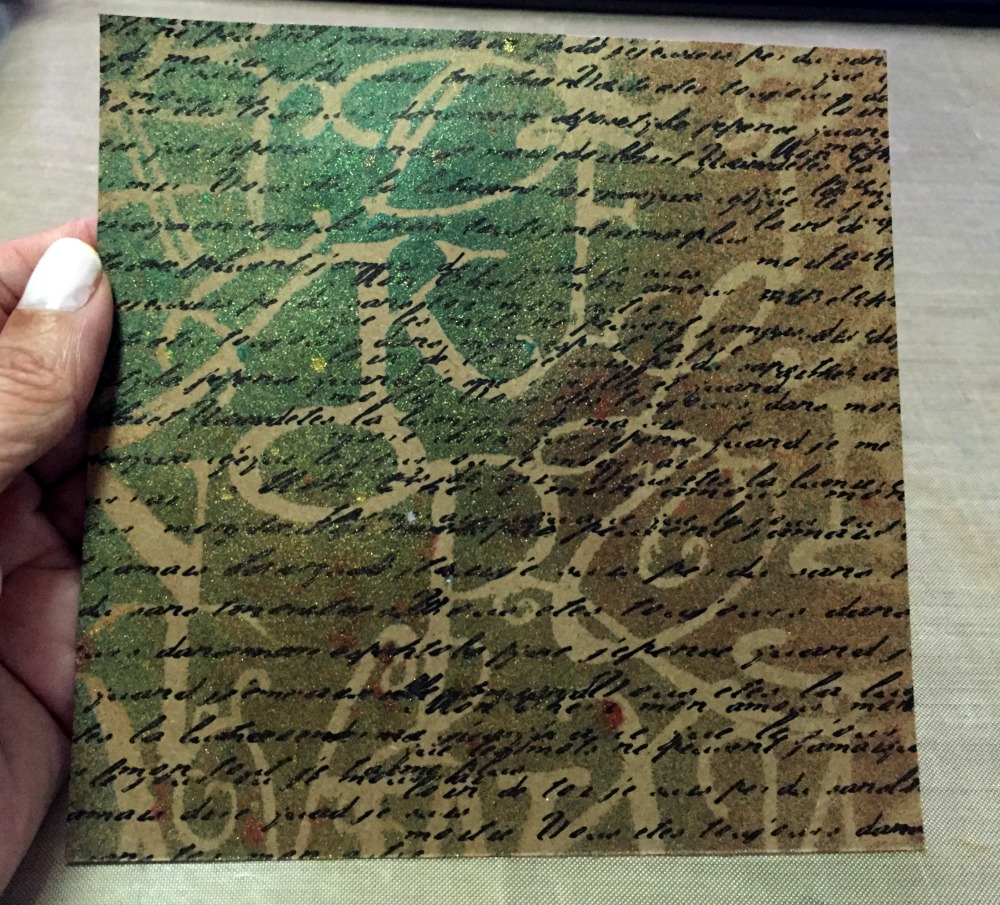 6. Then I took the
stencil Paisley Punch Petite ST-829
and placed it over the painted layer. I secured it with masking Rebecca Baer Inc. masking tape and I applied the white Texture paste with a palette knife. Let it dry.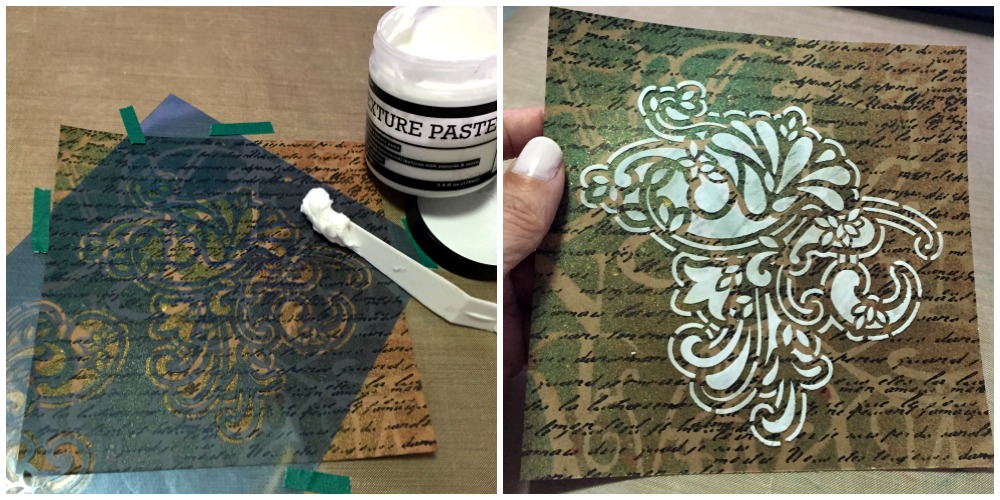 7. To decorate the card I cut the word hello from a Lawn Fawn die cut using very vanilla card stock and I decided to paint this using Glimmer Glam Rosses R Red and Glimmer Glaze Bleu Cheese and Cowboy to have a complete mix of colors that combined with the background.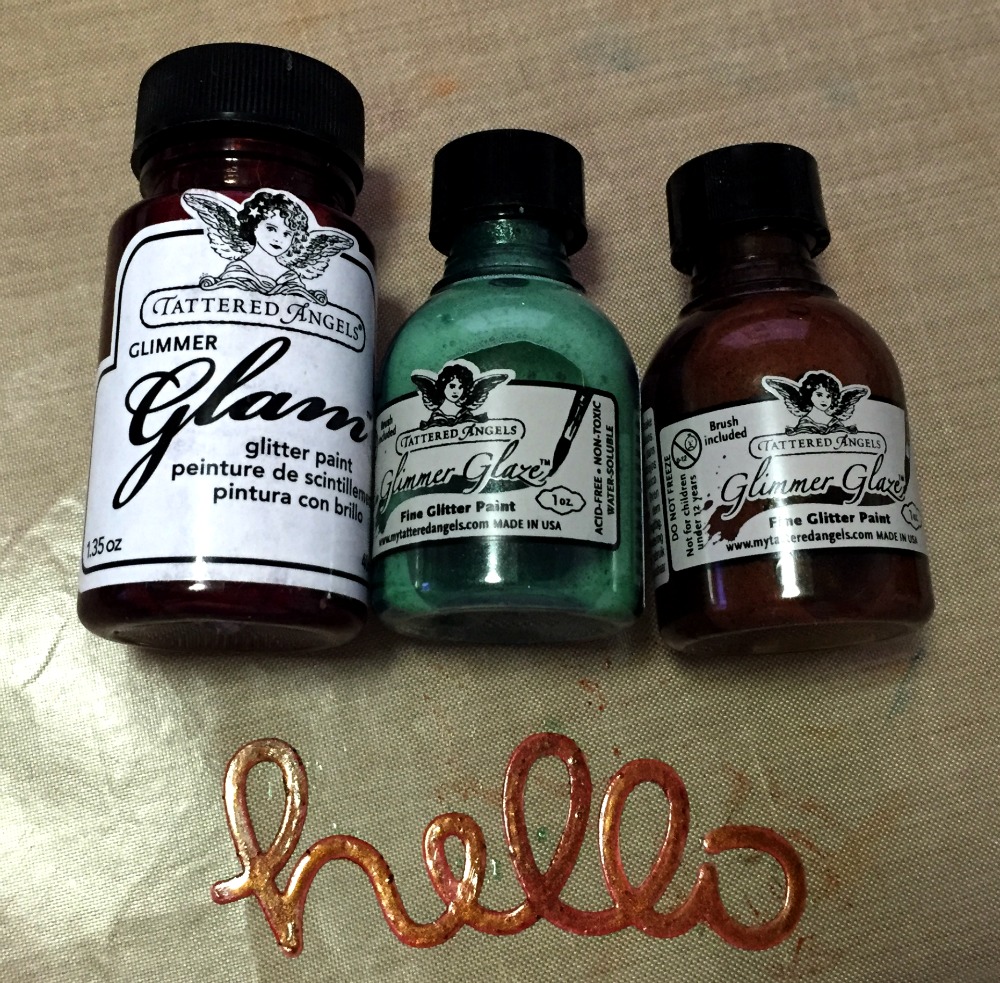 8. To give more dimension to the die cut I pasted the painted version over a very vanilla version a little moved and then I pasted the entire piece over the card. As final touch I added a stamped word to complete the sentiment.