Hello everyone,
Martha Lucia
here to share with you three pages that I created in my planner using stencils from Rebecca Baer Inc. and different kinds of ink. I also applied the ink with different tools and you will notice the differences in between. Take a look at my pages: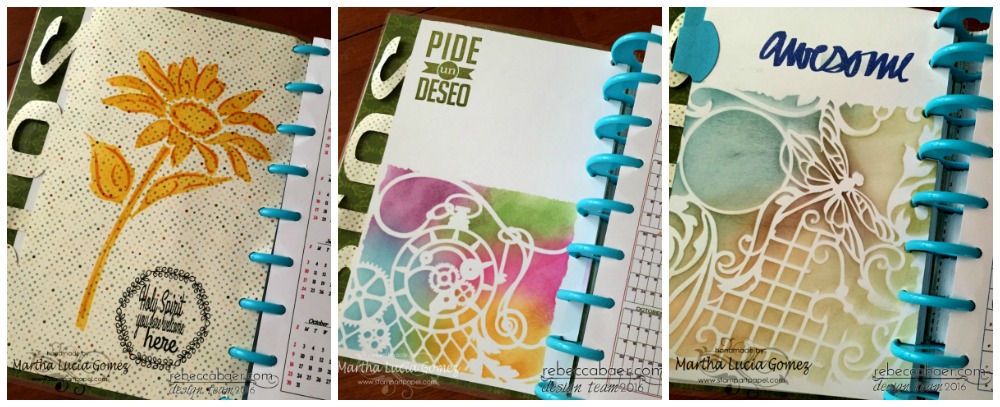 For the first page, I used the
Wild Daisy ST-503 Medium Stencil
with PowderPuff Chalk Inks in two different colors. For the first layer of the stencil I used the Desert Sun PowderPuff Chalk Ink and for the second layer of the stencil, I used the Sunset PowderPuff Chalk Ink. I applied the inks with sponges to obtain a soft tone.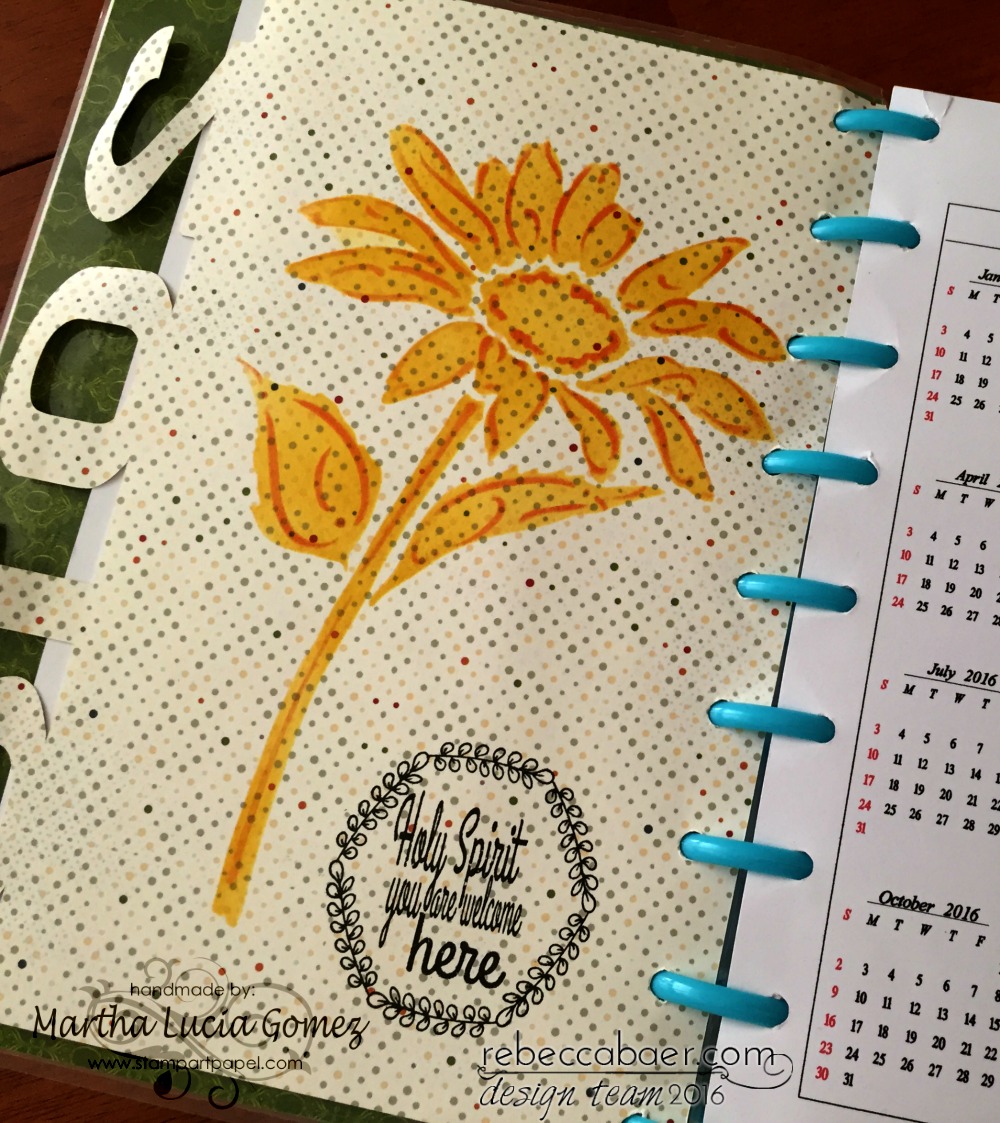 For my second page, I used Distress Inks and one stencil of small size. I love this size to create cards and in this opportunity, I decided to use this size on my planner because I would also like to use this page to take notes.
I used the
Steampunk Pocket Watch ST-605
with the colors of distress ink Mustard Seed, Peacock Feathres, Picked Raspberry, Mowed Lawn and Seedless Preserves. I applied the inks with a blending tool. My third page was made with Classic Inks applied with paint brushes. I used the colors Marina Mist, Tangelo Twist, Soft Suede and Wild Wasabi. As you may notice, when you apply the ink with brushes it looks softer than when you apply using a sponge or blending tools.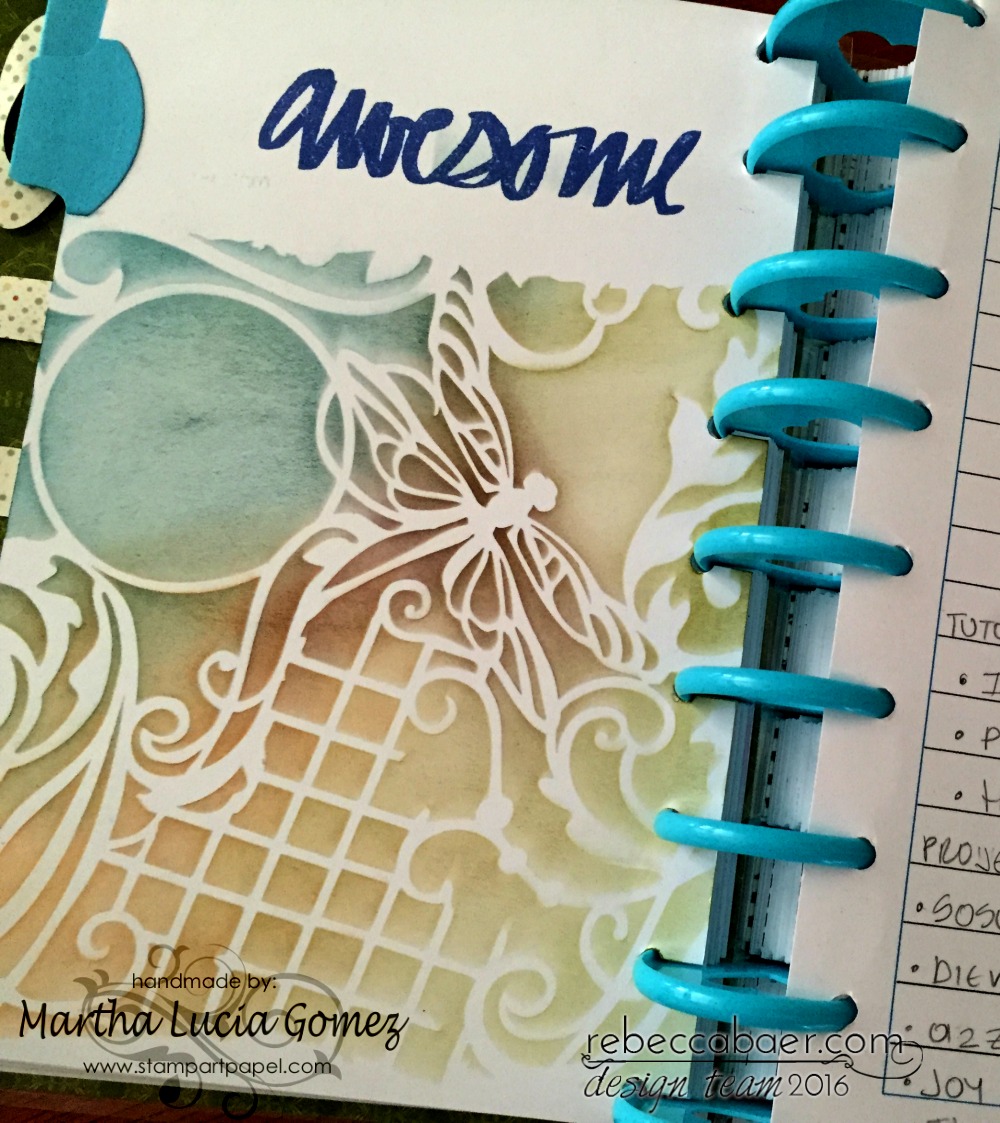 Hope you liked my planner pages today and got inspired!!
Thank you so much for stopping by.