Hello dear friends, Martha Lucia here to share with you a great product that I discovered a few months ago and I love it. This product is from the Rebecca Baer Inc. store - it is called
Masonite
and it comes in different designs that you can manipulate to create your own design. In today's project I used the
Masonite Fanciful Ornament Kit. T
hese innovative ornaments use a variety of components to create
twenty-eight
different variations from simple to sublime. Take a look to my first ornament.
Creating this was very simple - here you will see how to make this: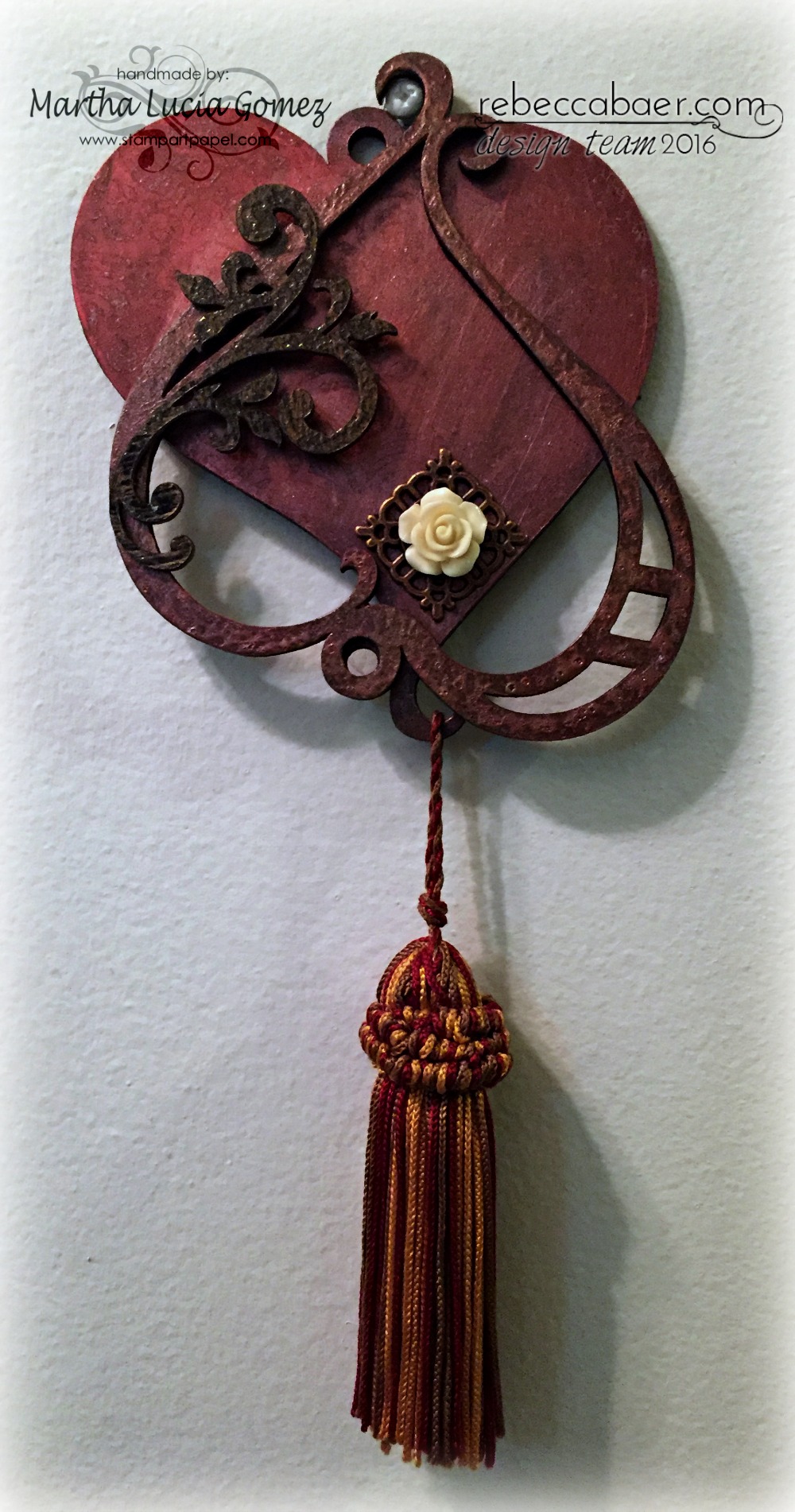 Choose your Kit
: Check out this
PDF
to make your selections. The drop-down menu below lists each kit as shown on the PDF and identified by I, II, III, and so on through XXVIII. The same
PDF
also serves as your guide for assembly. -Or- create your own variations using our ornament components and embellishment multipacks.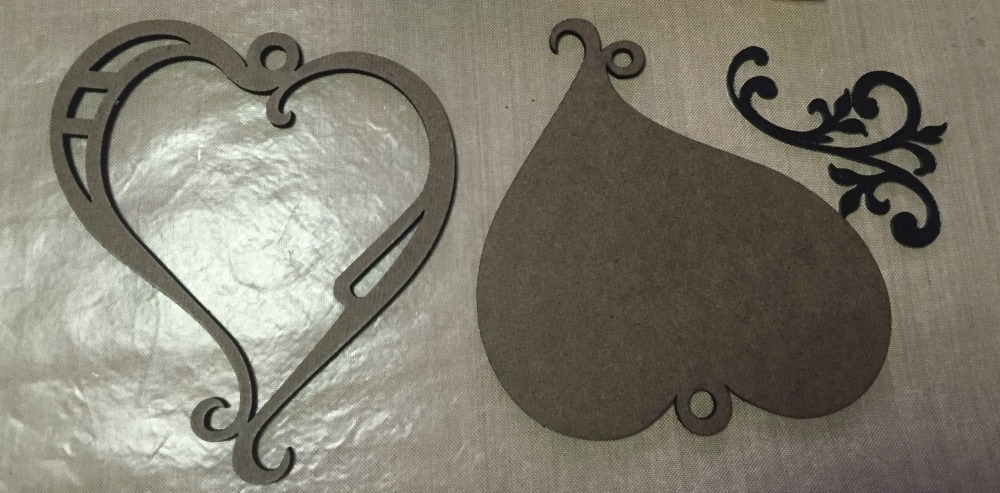 Start the process of painting the surfaces. I decided to use Ann Butler Iridescent in different colors to create this. I took the solid heart first and used three colors: Iridescent Berry, Sheer Russel and Tangelo.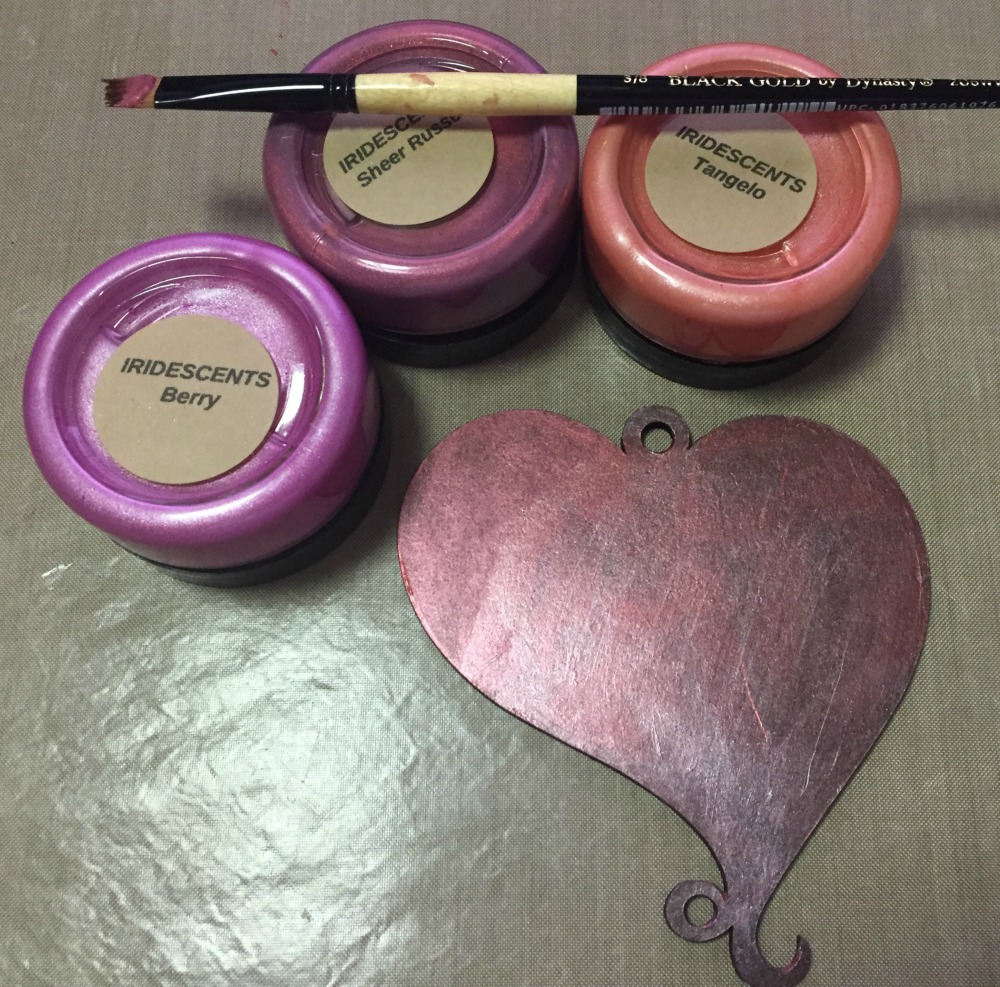 Paint the detailed heart too. To create texture on it you can use GooseBumps from Imagine Crafts before applying the Iridescent paint. For this piece I used Iridescent Sheer Russel, Sheer Gold and Tangelo

Now that the paint on the solid heart is dry, you can create a special texture on it with one stencil. For this I used the
Paisley Swirl Petite Background ST-830
from Rebecca Baer Inc. I just placed the stencil over the heart and applied a layer of GooseBumps.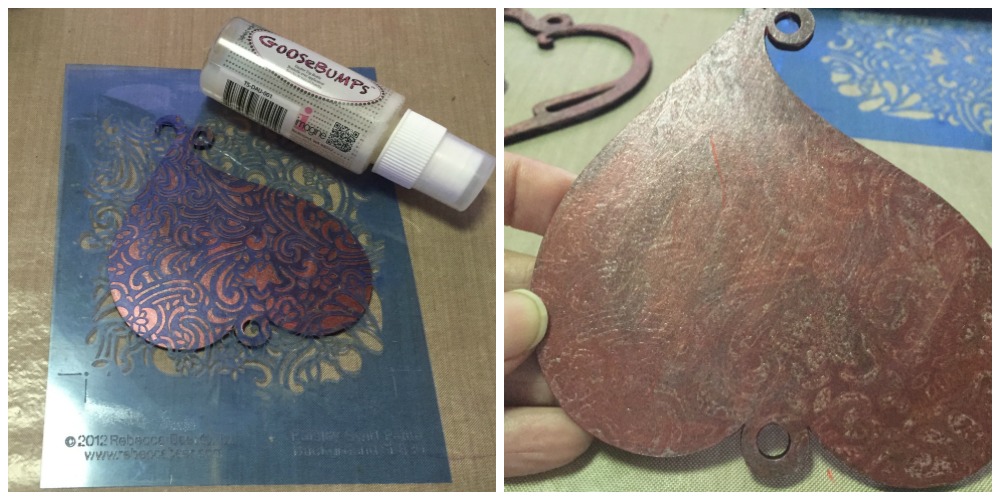 Take the small piece from the kit and cover it in GooseBumps too. Let it dry and paint with Iridescent Sheer Gold and Sheer Bronze paint.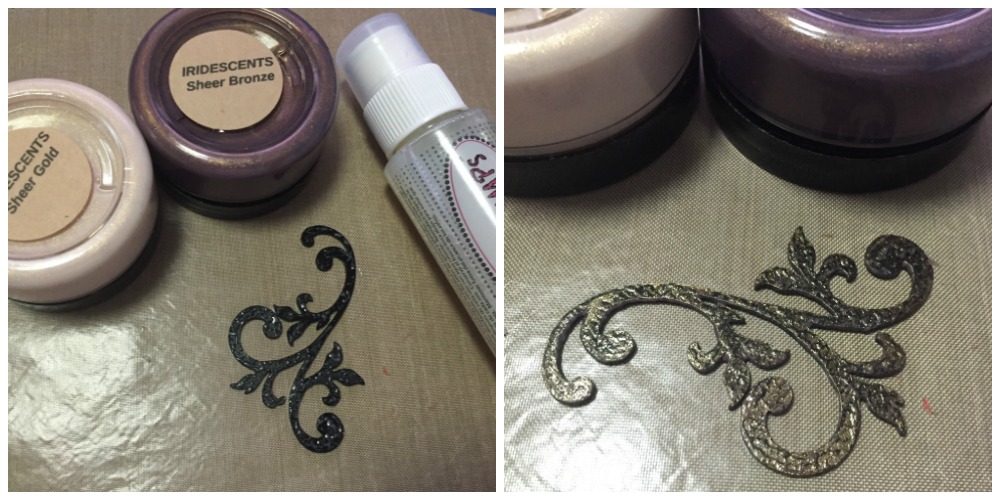 Now that all the pieces that I selected from the
Masonite Fanciful Ornament Kit
are finished, it is time to assemble it. Masonite components should be assembled using
RB Gel
, which bonds with acrylic paint so layers can be assembled either before, during, or after painting. Embellishments can be mounted in the same manner. Alternatively, for added dimension, the embellishments can be mounted using
foam adhesive squares
.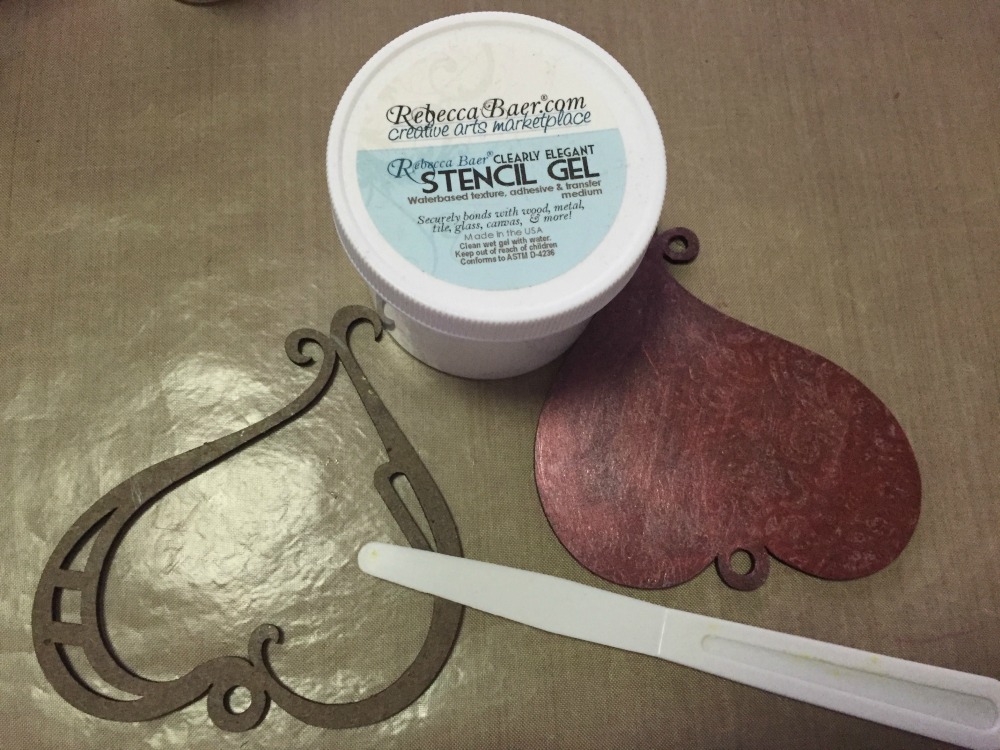 Finalize your decoration with your personal touches.
Here is another version of the same pieces. Masonite parts can be connected by other means such as jump rings, ribbon, wire or twine where they are not mounted directly on top of one another and secured with gel.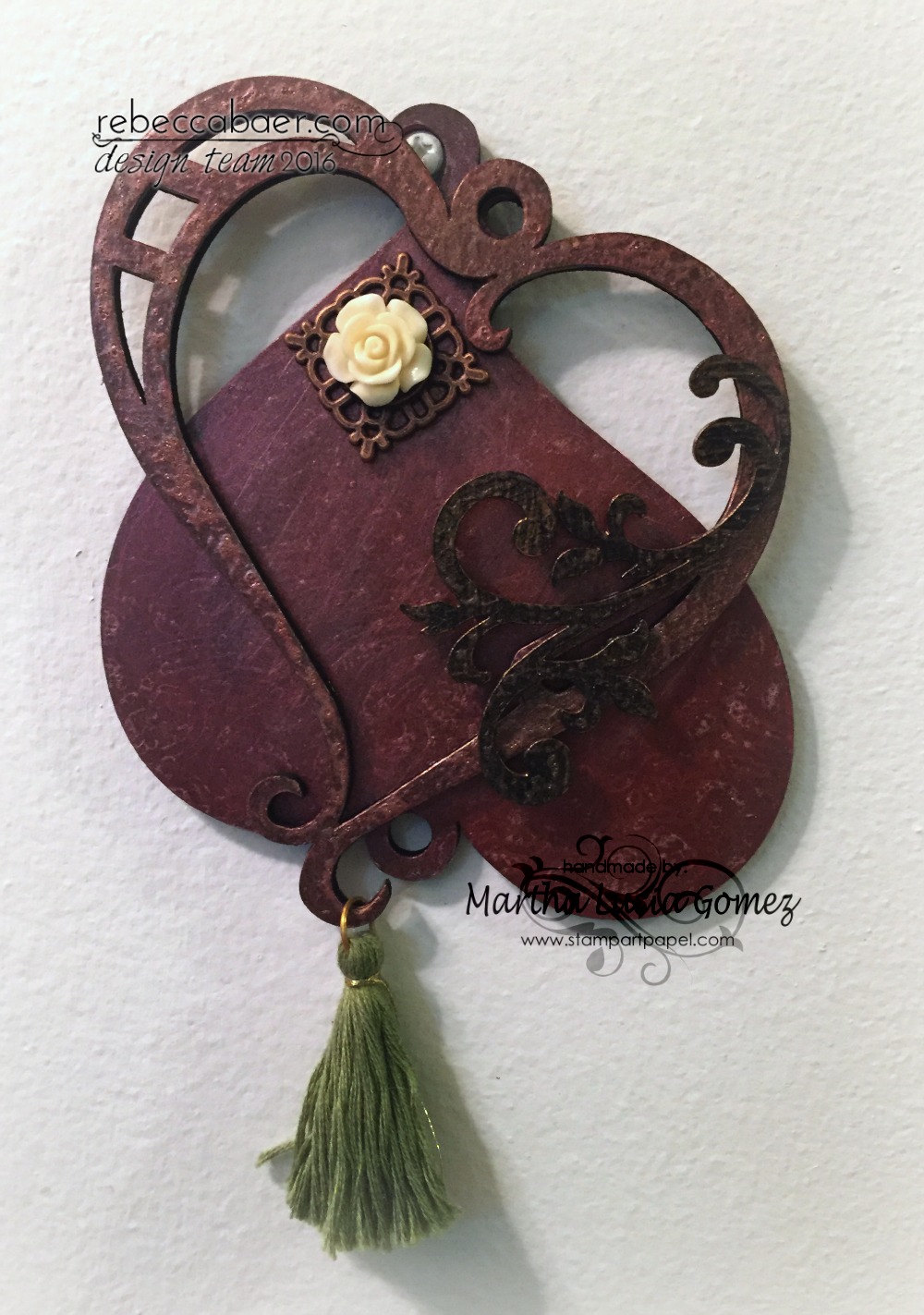 Hope you liked my ornament today and got inspired!!
Thank you so much for stopping by.